A while ago Dann pm'd me about the topic on my car, saying he thought it was very cluttered. After looking at it, I hadn't in forever, I agreed with him and told him to just delete it and I would start another one.
The story of my car begins on April 15th, 2005. I had just turned 16 less than 2 weeks before and was on the prowl for a car to finish out my high school days with. I stumbled along a local classifieds website and noticed that their search engine went all the way back to the 1930's. So just for gigs I typed in 1963 VW Beetle and what showed up less than 10 minutes away was something that changed my life forever: a stock 1963 VW model 117. The car was solid, Someone had replaced the heater channels and the floorboards at some point. The car was still running it's 40hp engine that was worn out, but still having enough pep to push "Herbie" around. The transformation began almost instantly and the people I have met along the way. Including you all here, are a group that have changed my life for the better.
This little L380 63 is my Herbie back in early 2006. At this point I was running a 1600 dual port with the chrome 15" by 5.5" mangles. I drove the car like this pretty much everyday of my junior year in high school and parked it next to my friend who had a 66 Corvair. Fun times
Winter 2006 was when Dad, Al Shelton (my VW mentor and friend) and myself began dismantling the car for the L87 transformation. We built a spray booth in the garage and by spring 2006 we had turned this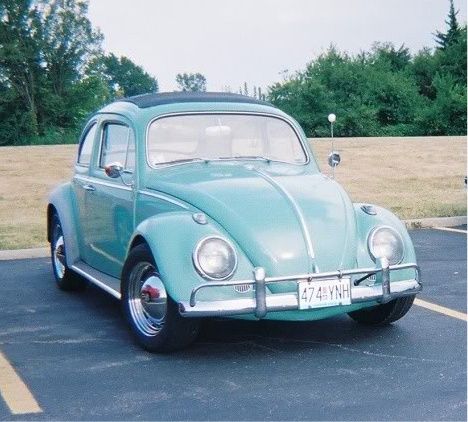 into this
The rebuild was Epic, so much that the Bugmann had to come inspect it.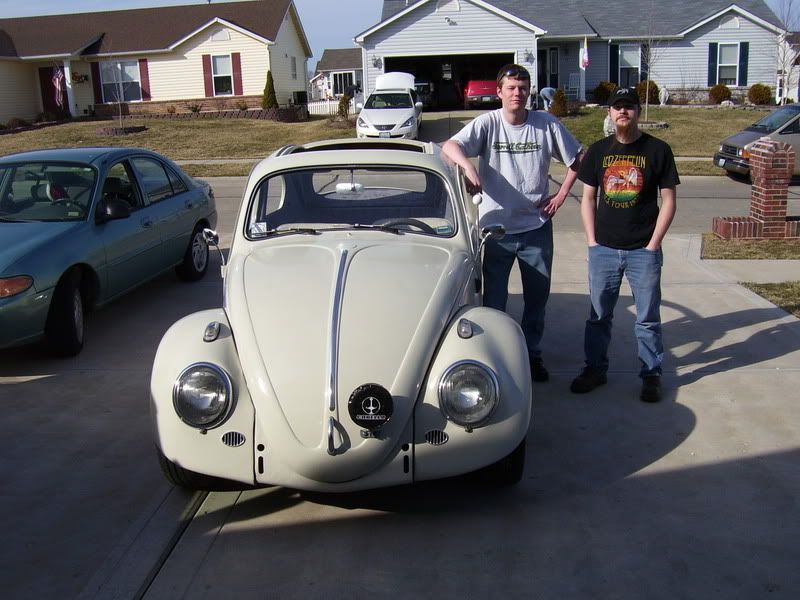 The new paint job was completed with all new seals and a custom built 4 point roll cage.
and new TMI carpet.
Summer 2006 was a blast and by 2007 I was doing deliveries at the restaurant I was working out and I was doing delivering pizza. I would leave the Carello tilted up, so I could switch it on to read the street signs on roads that weren't lit well. Here is what his back seat looked like on the clock.
Constant improvements were done between 2007 and 2009. Highback seats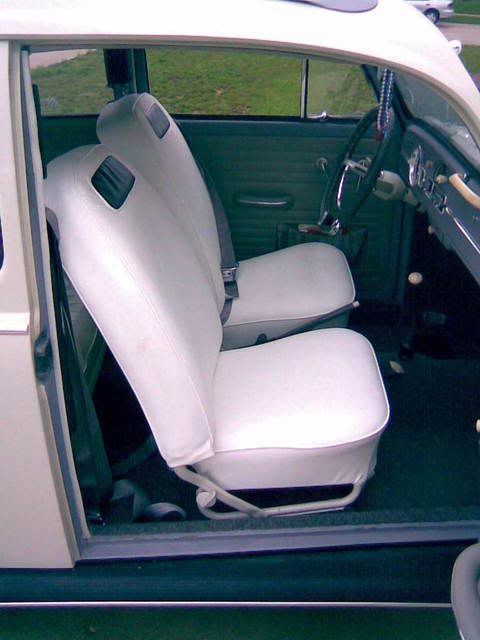 and other minor details. Eventually cultivating into the May 2009. When after graduating college I finally began the process of making Herbie, my best friend, Herbie.
Summer 2009. "The Legend" arrives.
In the fall of 2010, My longtime VW friend and engine builder made me an offer on one of his older builds that had less than 1000 miles on it. The price was too good to ignore.
1776cc, with dual Solex 40mm "kadron" carbs.
It has been a tremendous process putting this car together. I've have had to much fun and know that only after 6 years of ownership that the fun has just begun. I'm not finished yet...