Hey guys, long-time lurker, first time poster. I've been working on a Herbie project for the last year and a half and I have been referencing this forum at every turn. From the bottom of my heart, thank you for all the information contained here. I have loved (and wanted) Herbie since I got the VHS tape for my 4th birthday, so tt is invaluable having a place to go learn about our favorite little car. 
For some background I live in the St. Louis area, so finding a pre-67 bug that isn't completely rotten away can be tricky. In January of last year I saw a classic Corvette dealership in Illinois had one for sale and I jumped on it the first chance I got and haven't looked back since.
Here it is when I first got it home. a 1963 Beetle with a production date of July 1962. Still has the original 1200cc engine. A lot of rust around the fenders/doors but the pans and heater channels had been replaced which was a big plus in my book. I would've liked to have held out for an original sunroof but beggers can't be choosers, especially when it comes to 55 year old cars.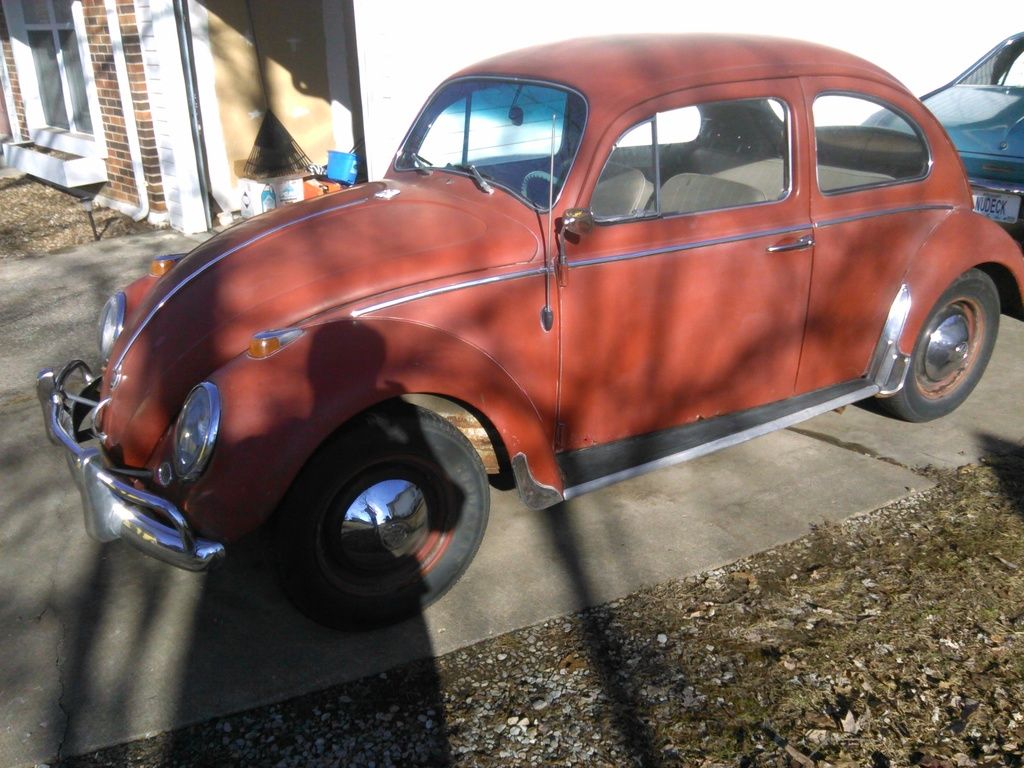 Fast-forward almost a year and a half later and I'm almost done. I wanted to go with the look from the first movie but I made some slight changes (some due to personal preference, others due to me just not being very skilled at working on air-cooled VW's).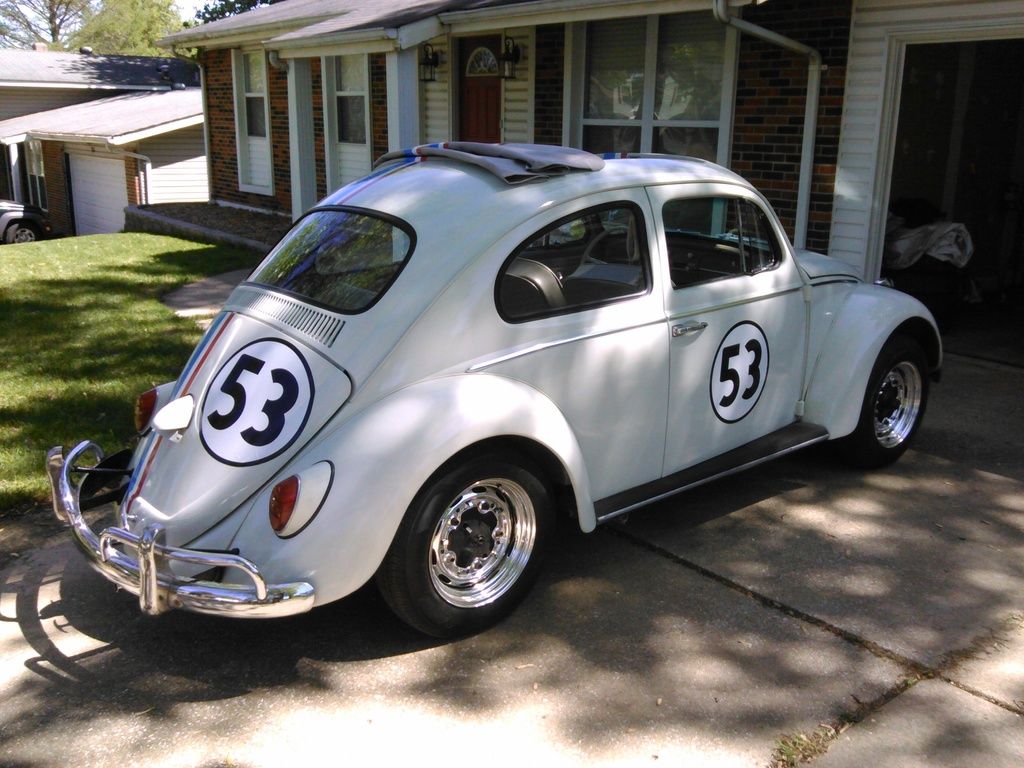 I have a couple more things I have to take care of before it's road-worthy but I'm almost there. Thanks again for all the info here. You've helped make a dream come true.