Hello! It`s been a while, but I recently finished a couple of scale projects that I wanted to share with you all.  Here they are:
Revell Rat look Herbie
.  I imagined poor Herbie fell in the wrong crowd after filming wrapped up, and ended up in the rat rod scene losing his bumpers but gaining a stinger exhaust...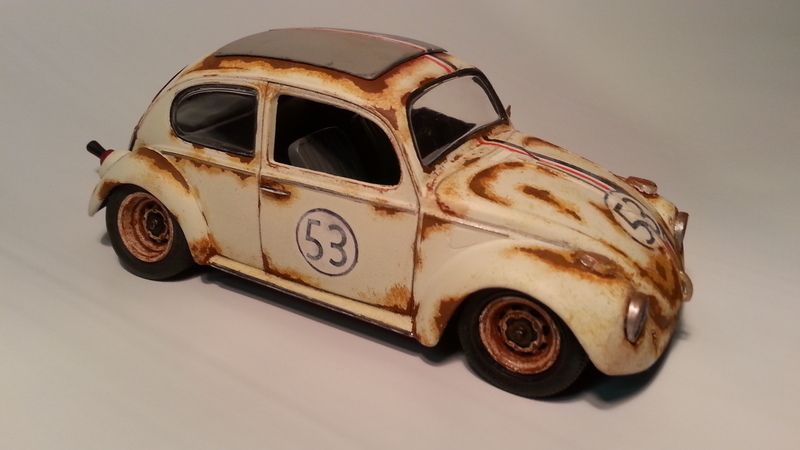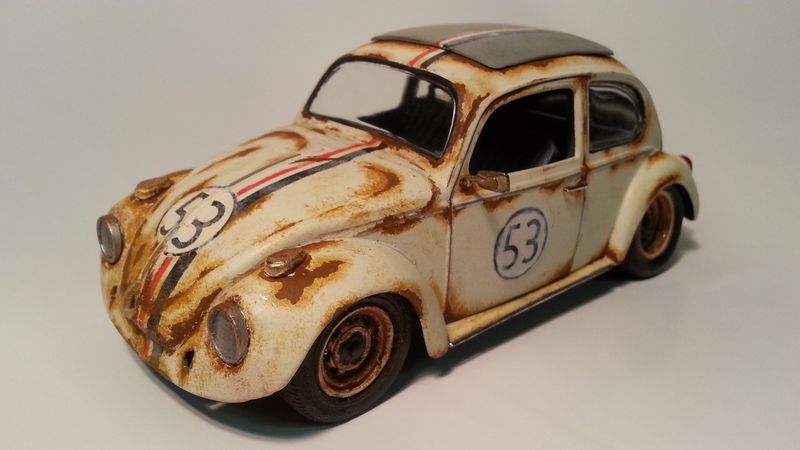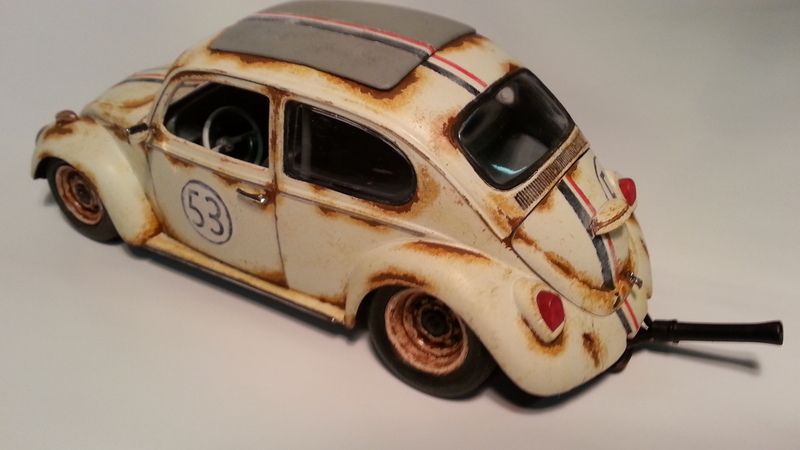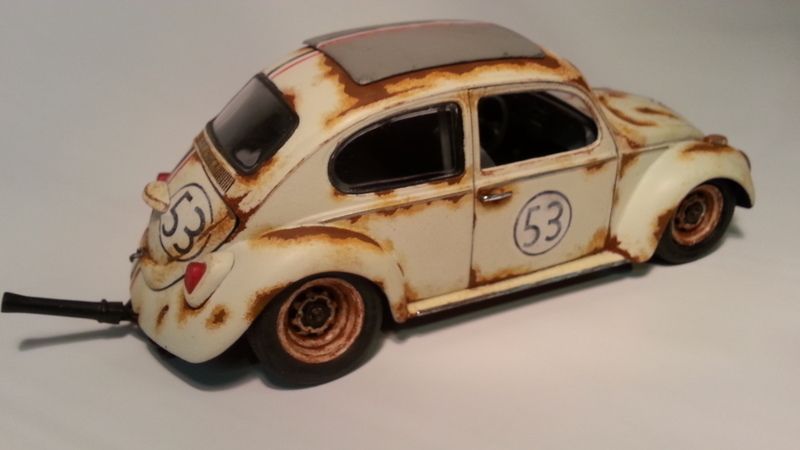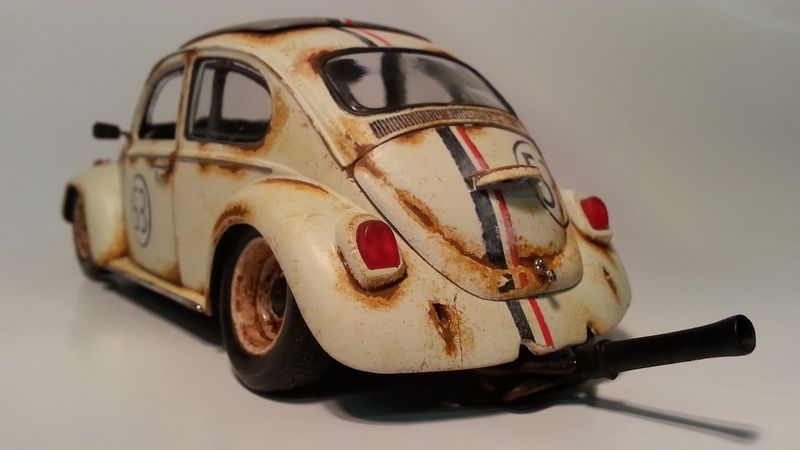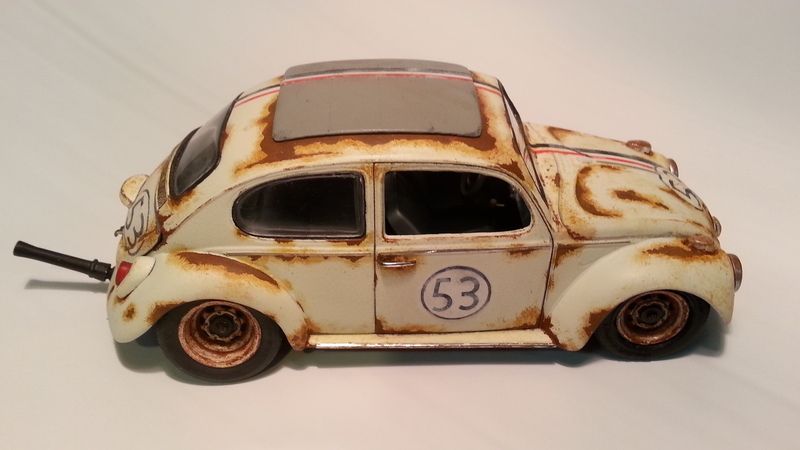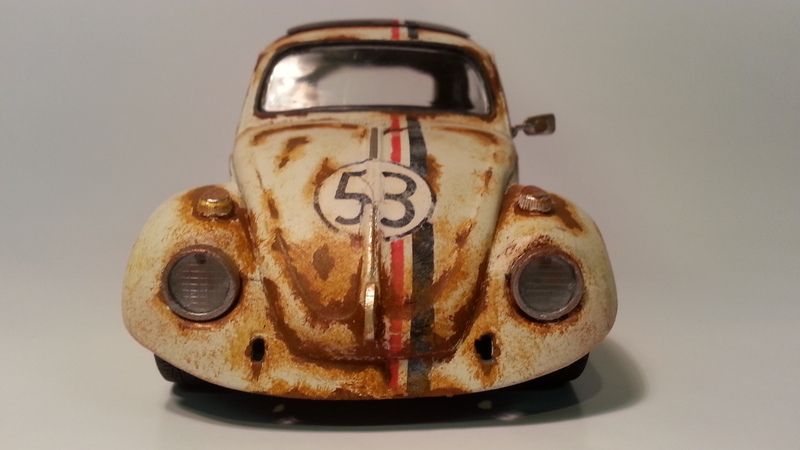 Herbie wheelie diorama: 
My version of Herbie`s ''Rarin' to Race'' ceramic sculpture. 
Based on a MotorMax 1966 Beetle, with MotorMax Porsche 356 rims and adding pieces of cotton balls for subtle tire smoke...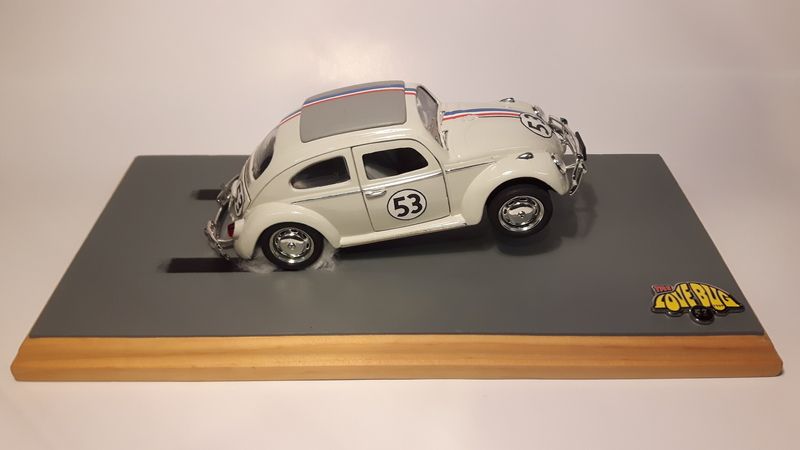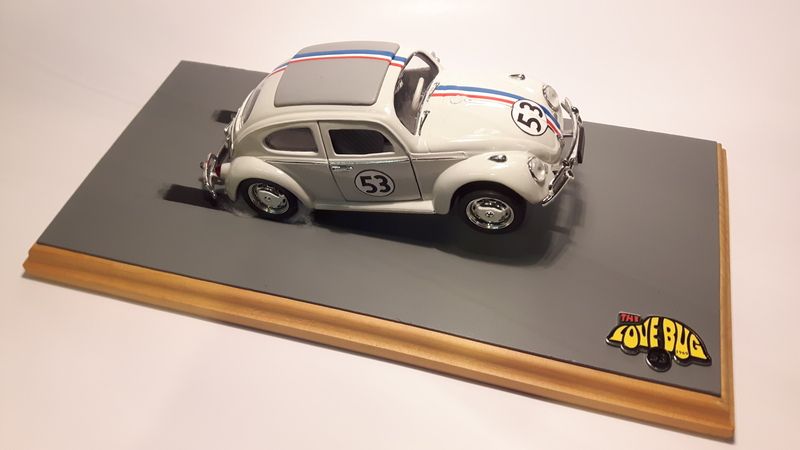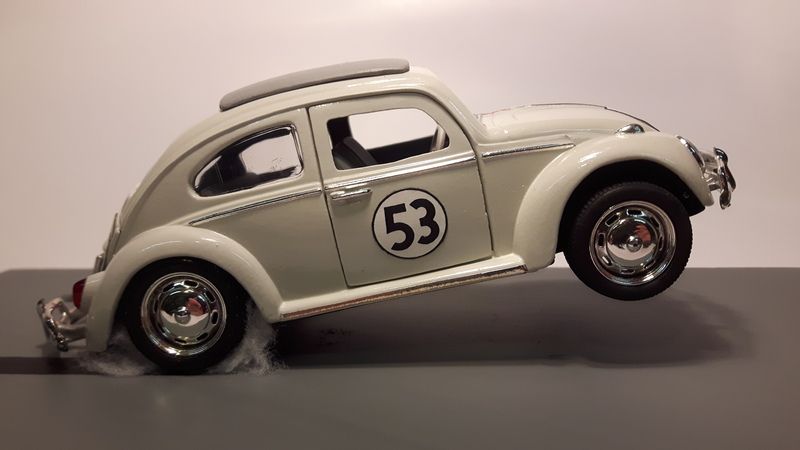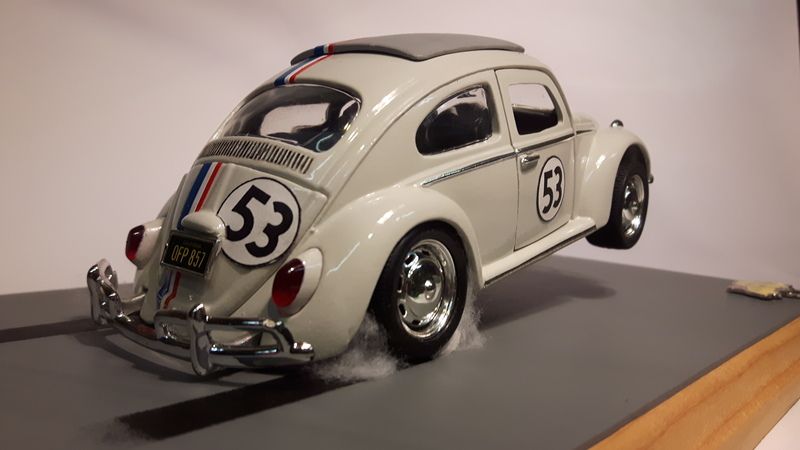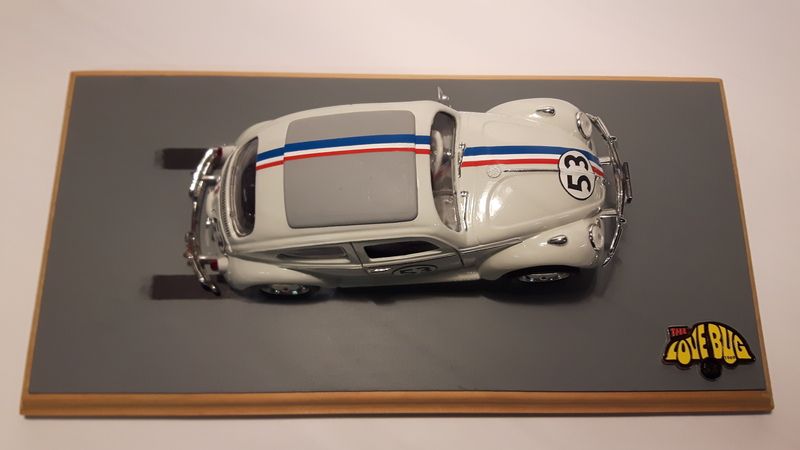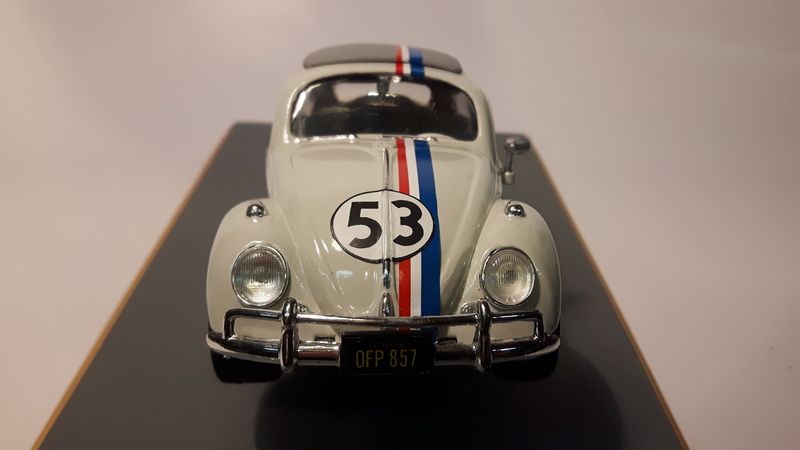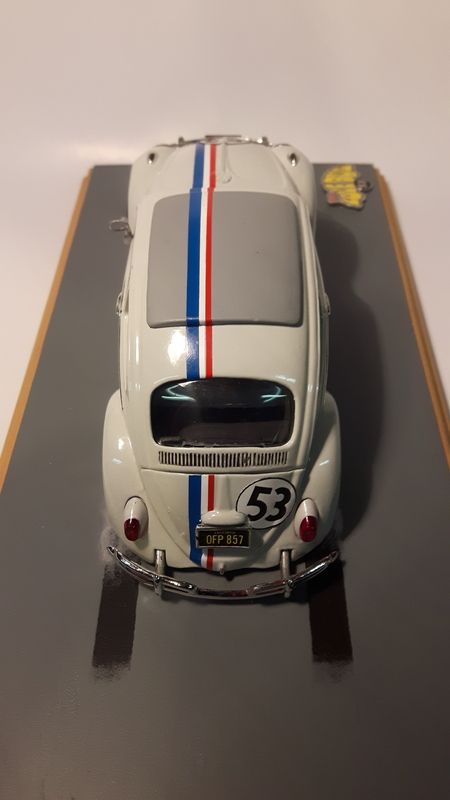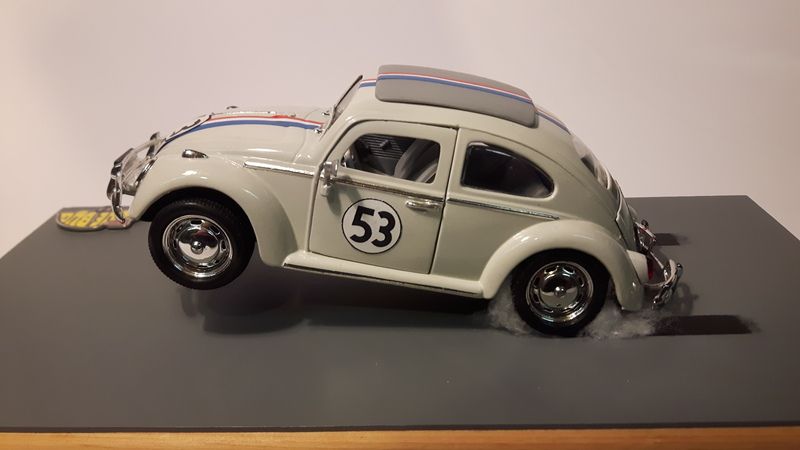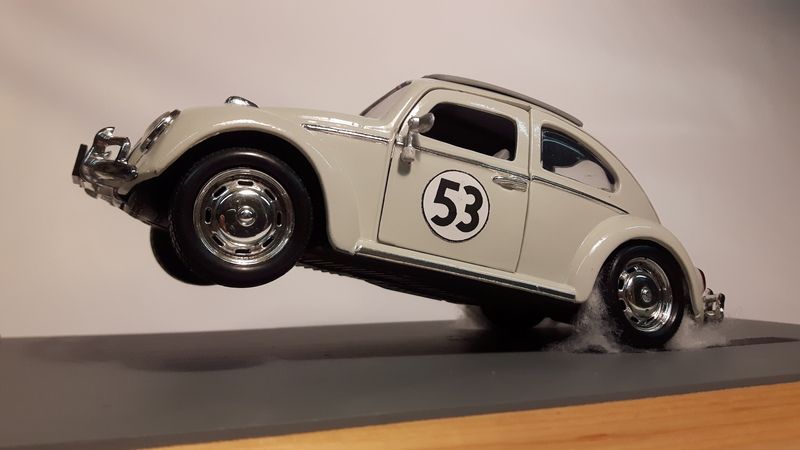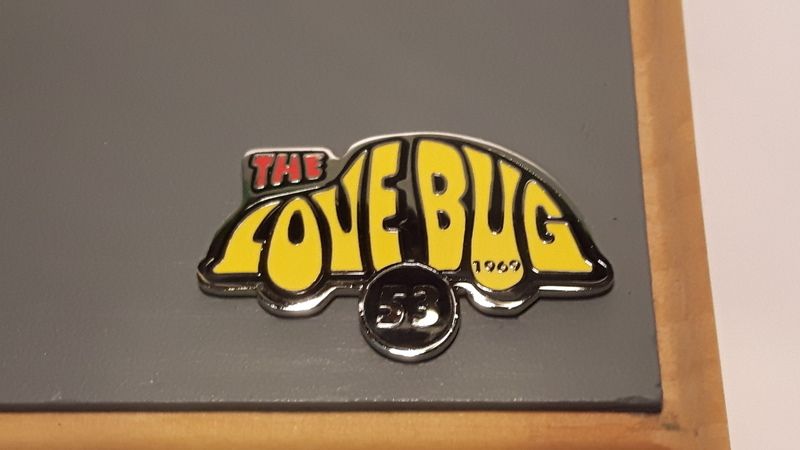 I'm really happy how these turned out, and motivated me for more!  I already have an idea for my next diorama... and it's gonna be really cool!
Yann.