Hi,
My name is Matt I live on the east coast in the north of England. A town called Cleethorpes to be precise.
I own a 1964 VW Beetle and it's getting the full on Herbie treatment over the coming months.
I've owned the car since March 2014 and used it daily up until it this week when I took it off the road for resto.
It will hopefully look like a 'LB' replica by the end of the process. Anyway on with pics!
This was the car on the day I bought it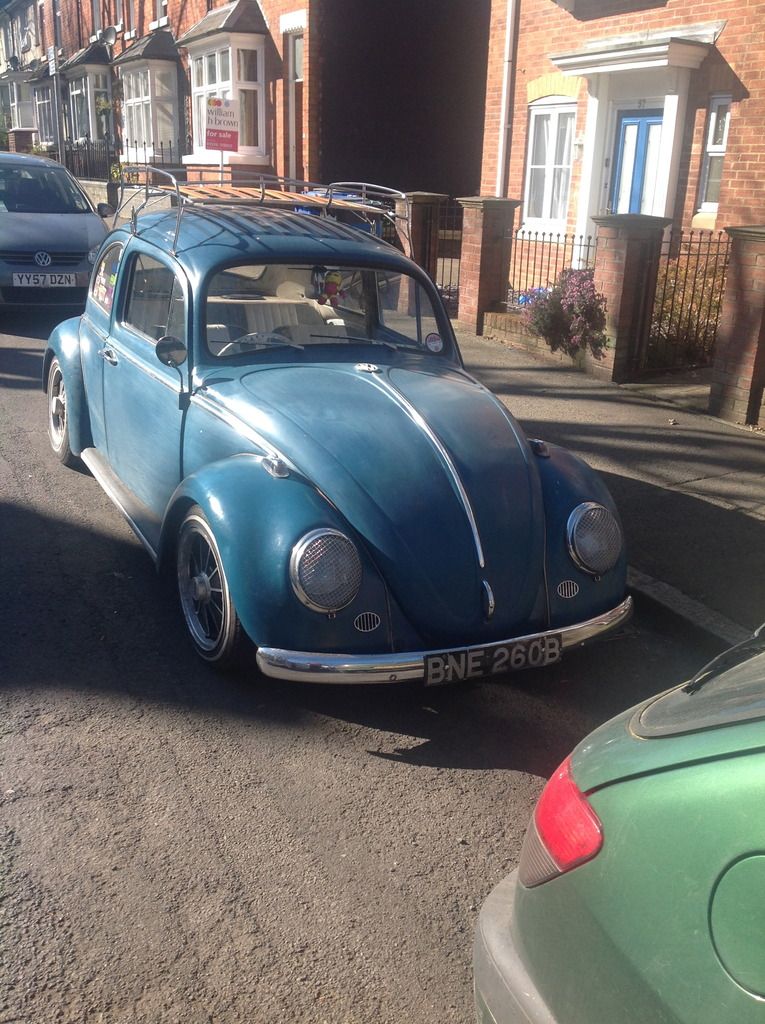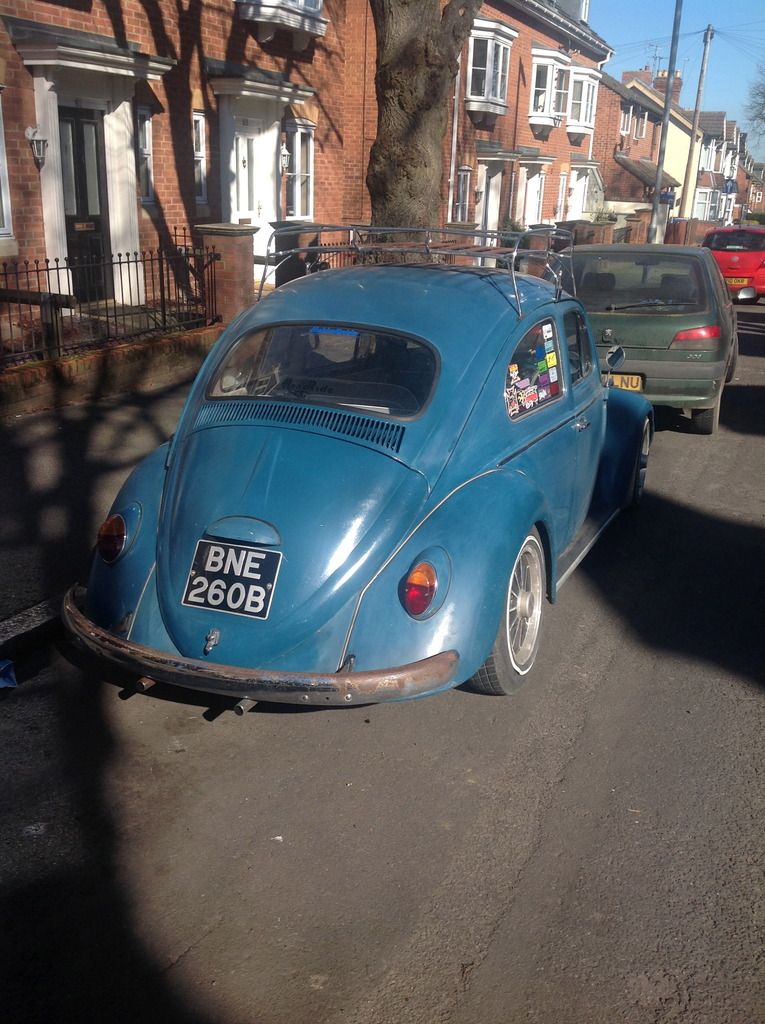 The whole 'resto cal rat' thing really wasnt my thing so I slowly started to make changes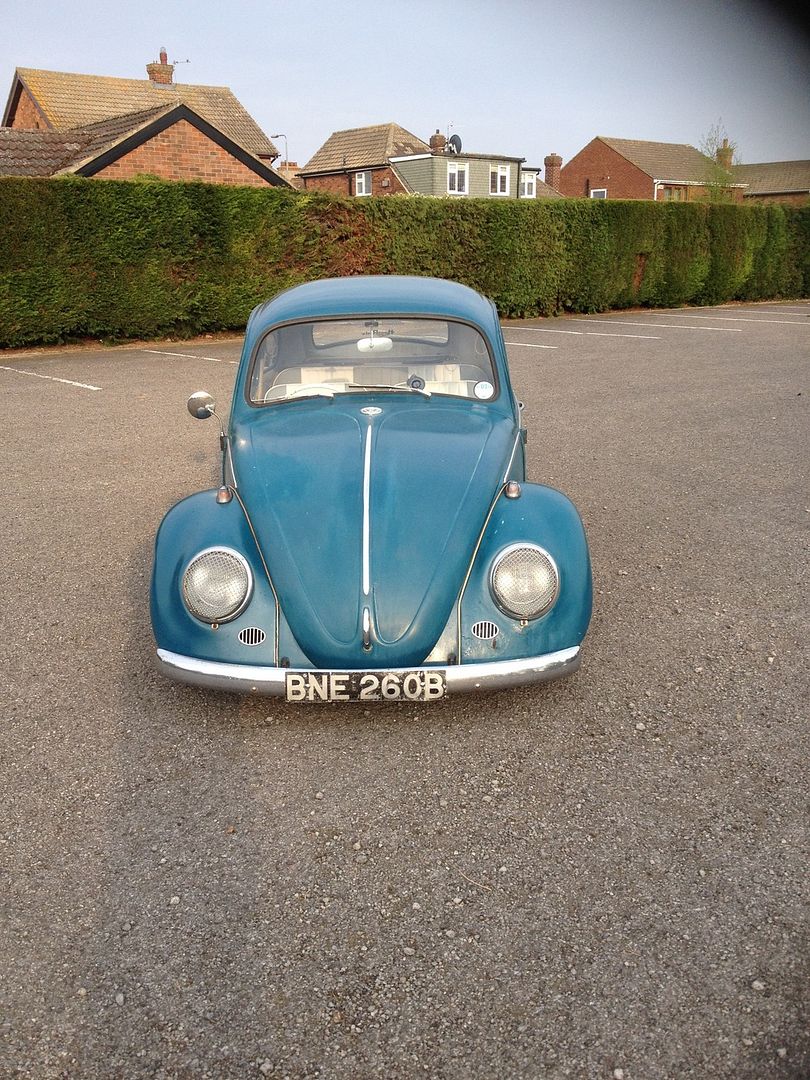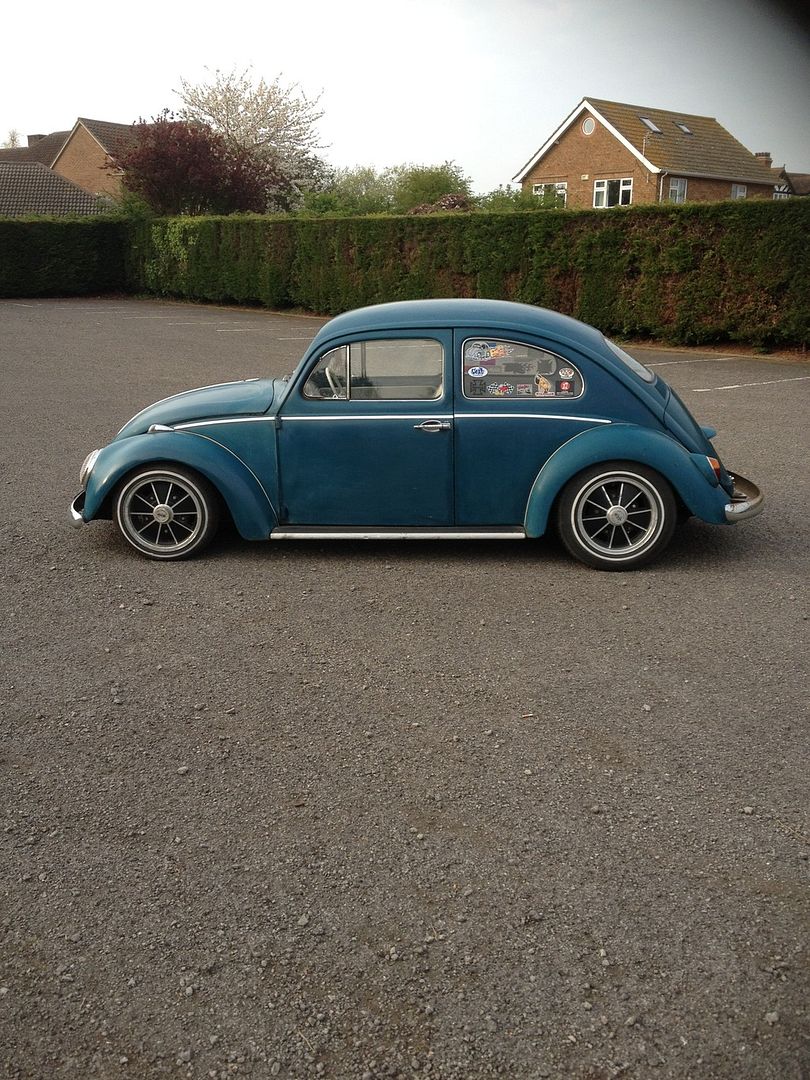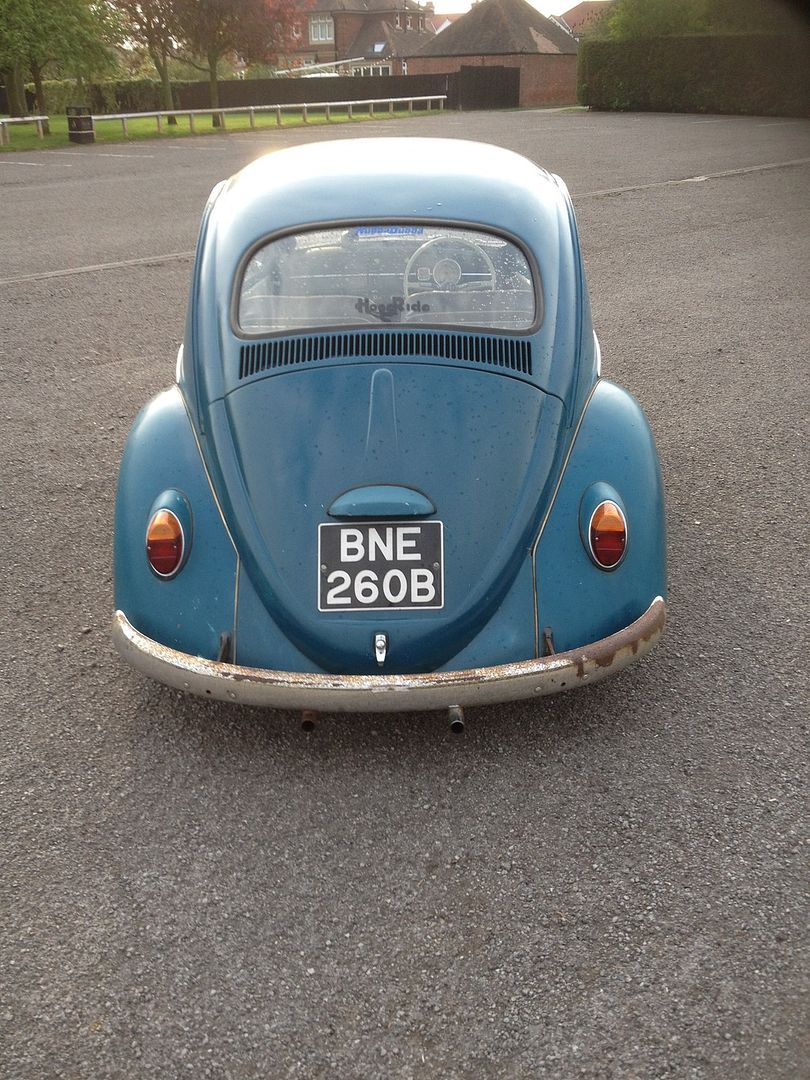 Roof rack had to go!
Vintage Speed Quickshift installed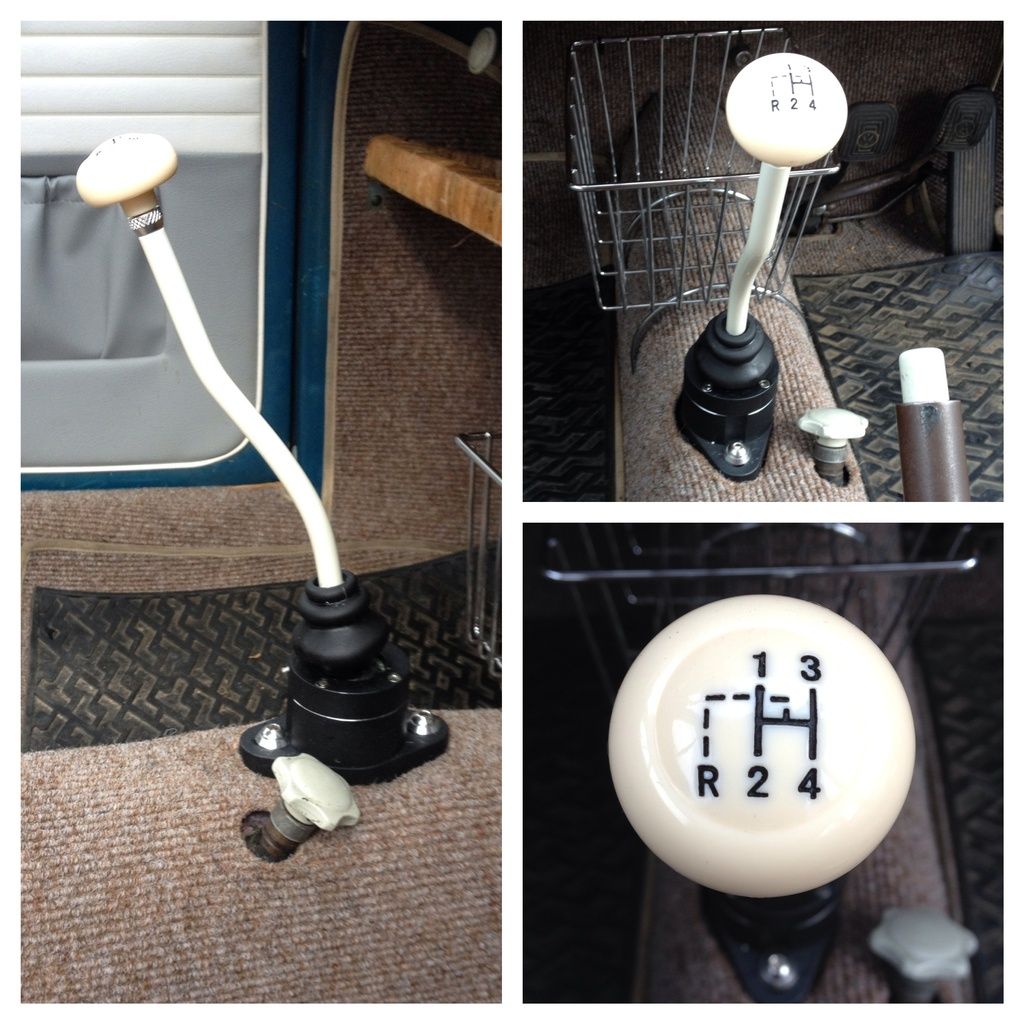 T-Bars replaced the rusting bumpers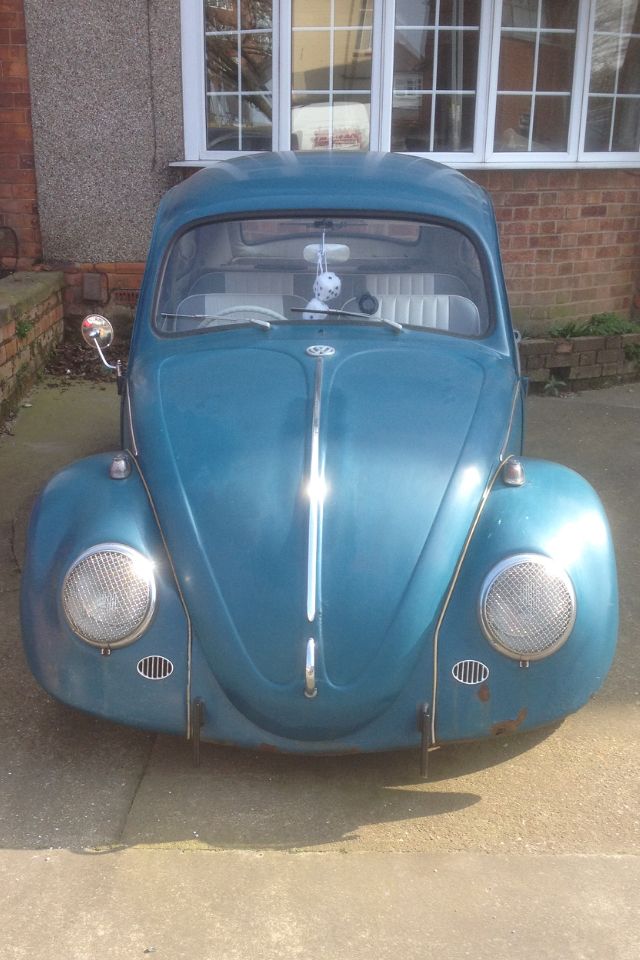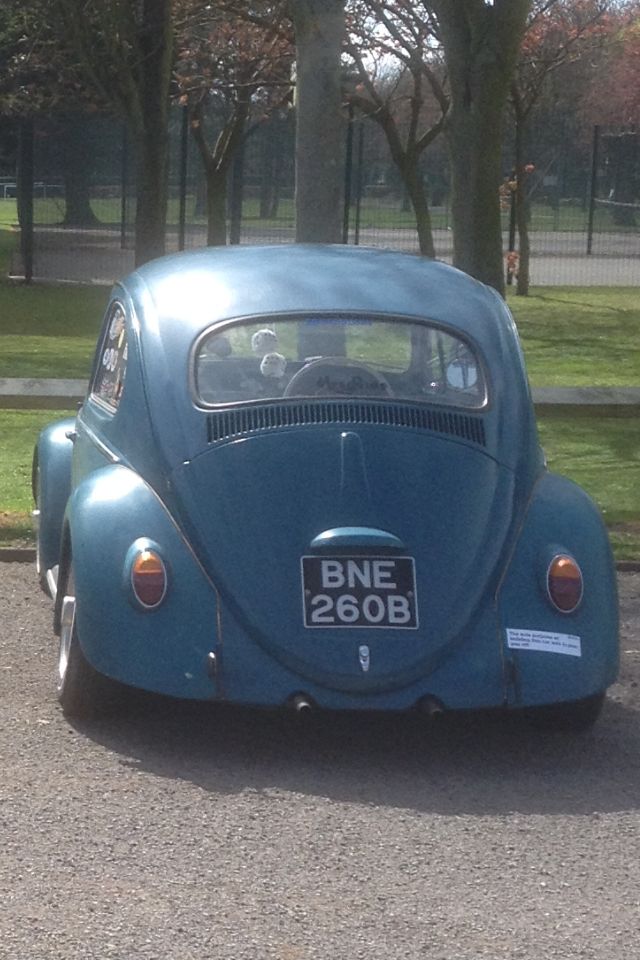 posing at the beach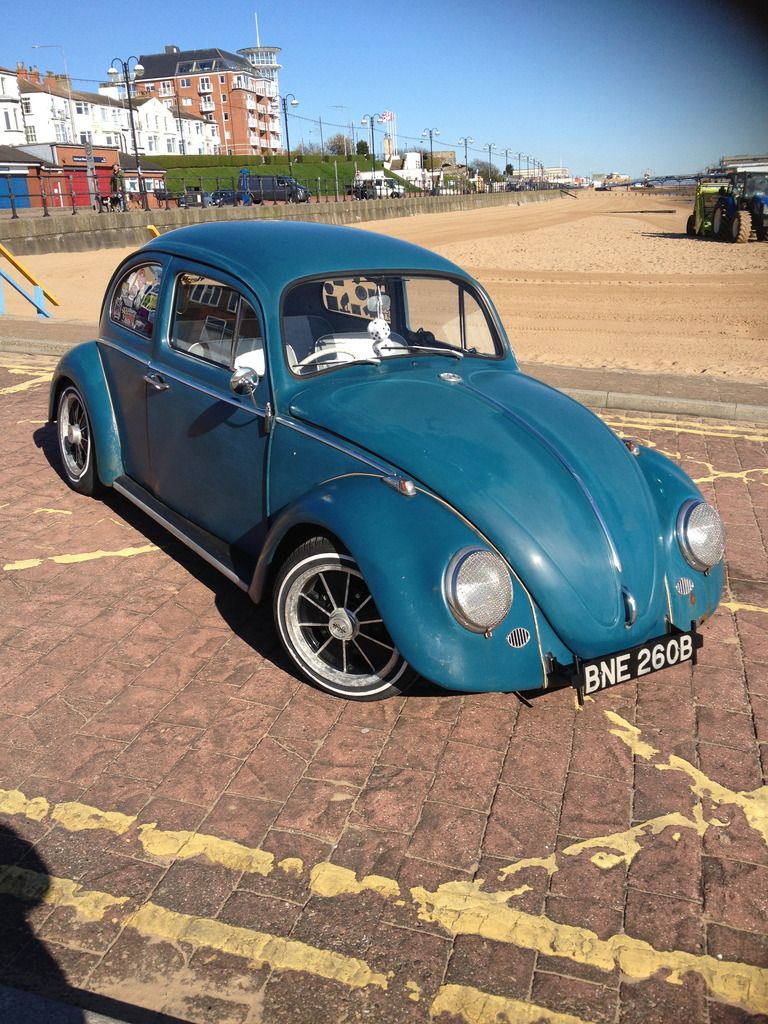 I did buy a britax and toyed with the idea of fitting it...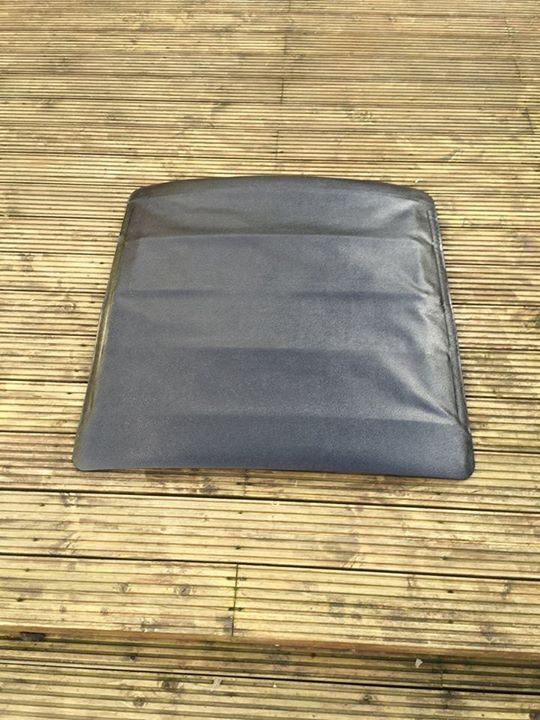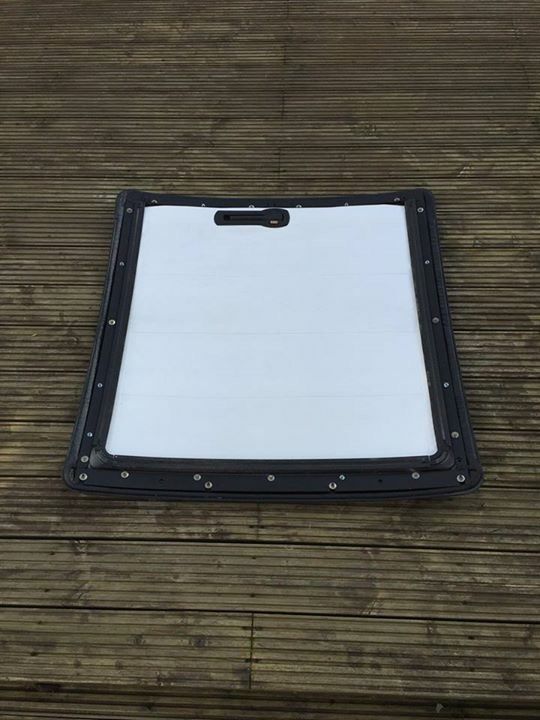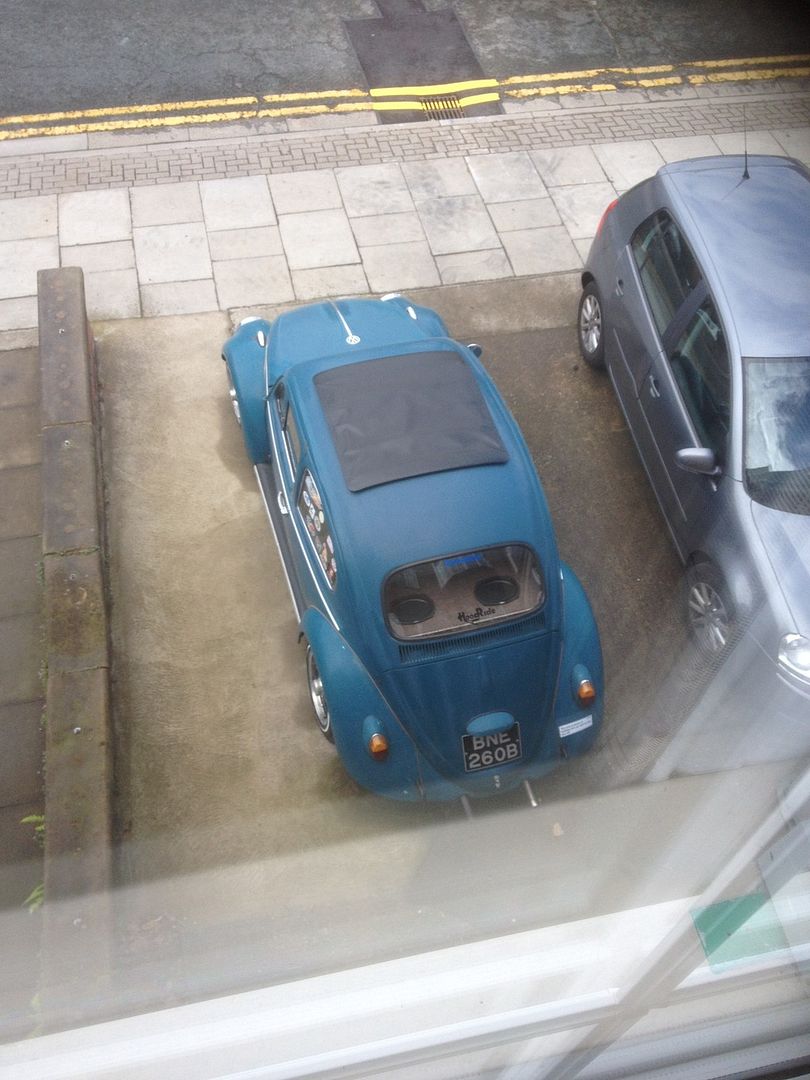 However I decided against this and hold out for a Golde. The Britax is now available if anyone is interested... It really is a nice unit a lot better than some I've seen
Next i sourced a decklid with a 'Beak' tag light... This is only temporary though as I have managed to source a mint condition 62 Lid for the whopping sum of £15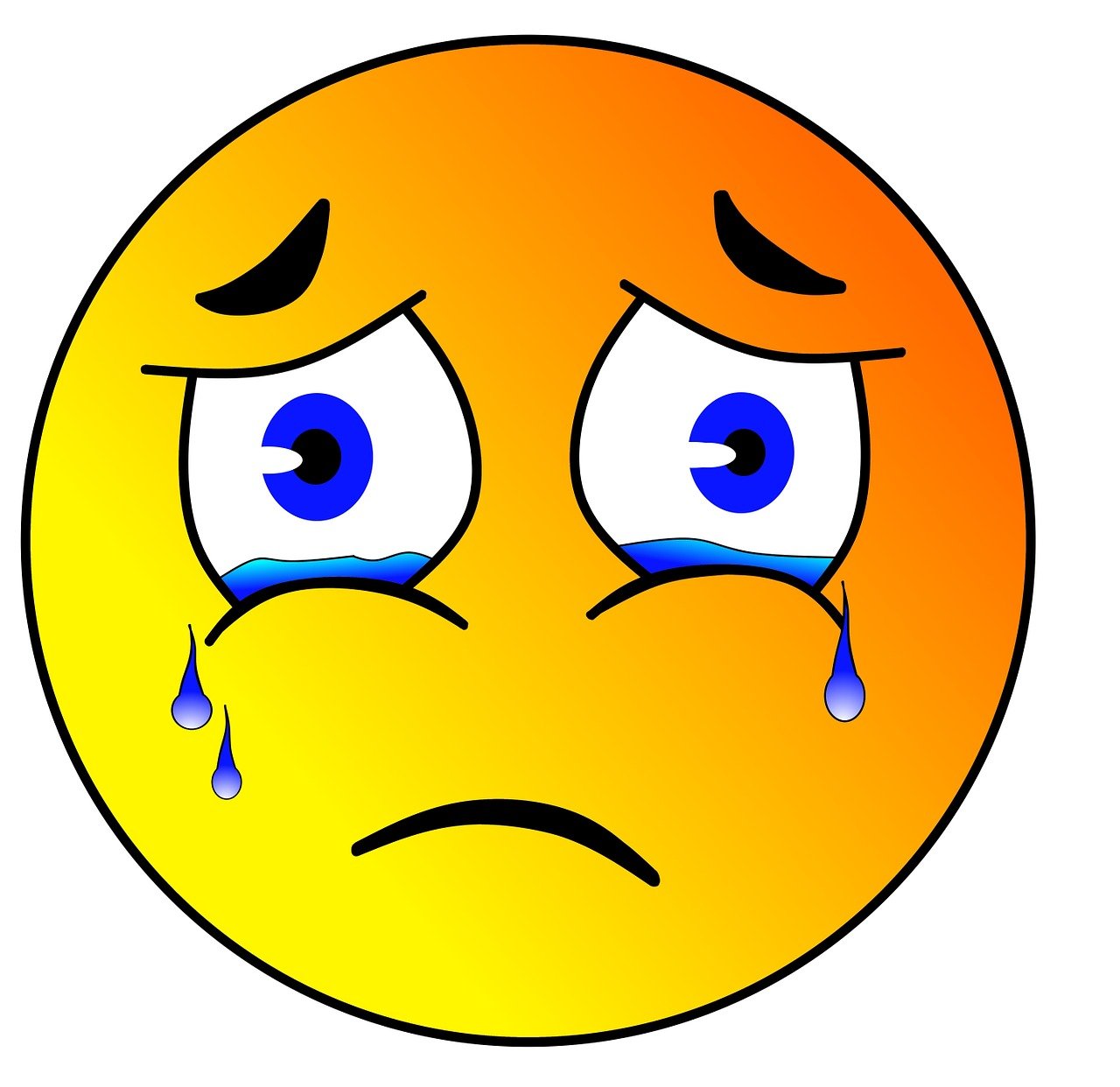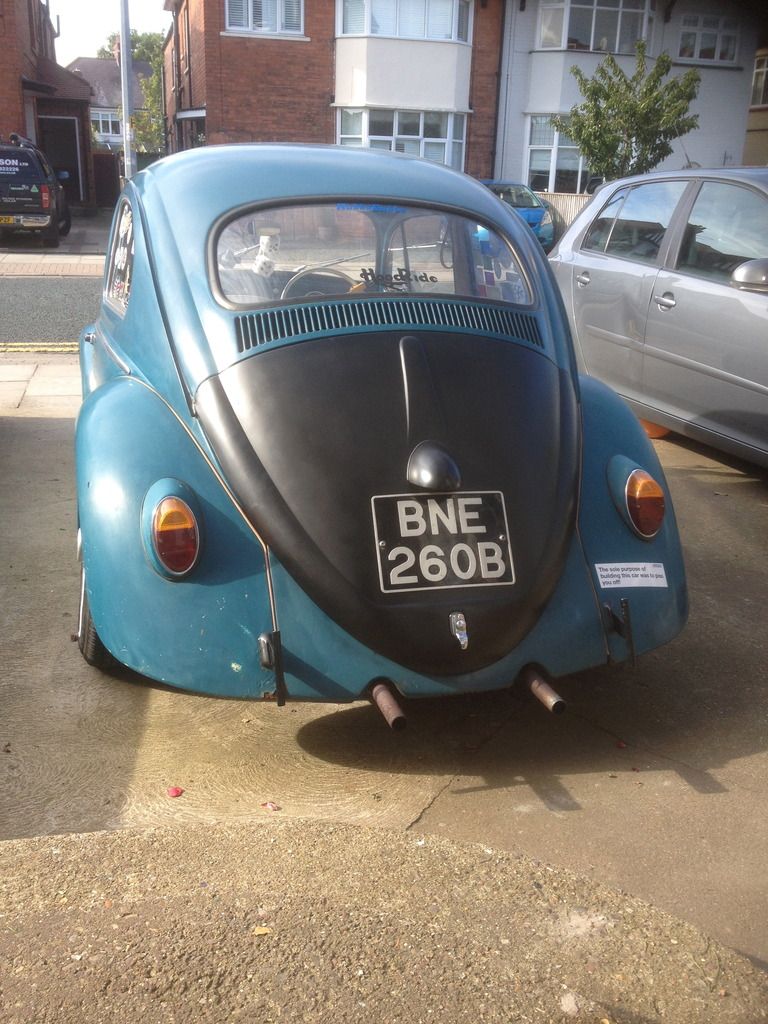 I have also sourced an 'AO' code gearbox... It's on long axles so I have short axles to go on the car when the build finally starts!
Next I decided to source some wide 5 steels and managed to pick these up for pretty cheap...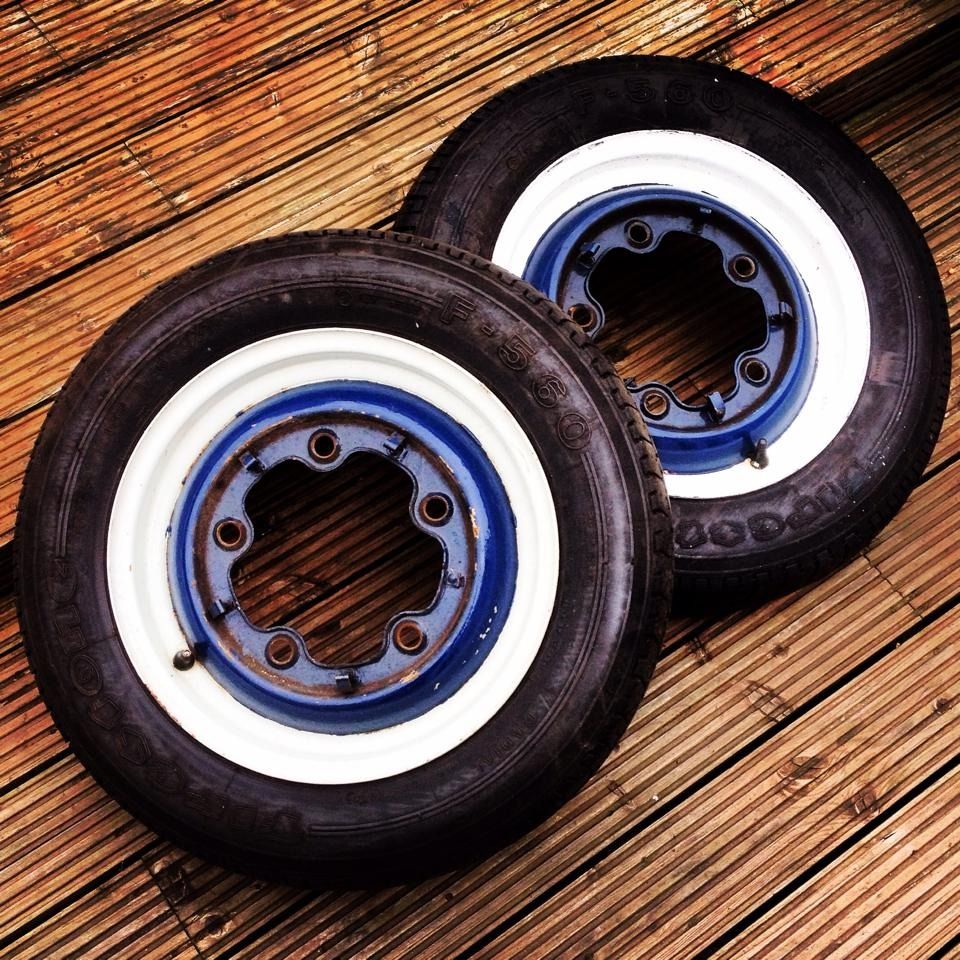 These went away to be banded then I 'peened' on the hub cap clips and got them powder coated and wrapped in appropriate rubber...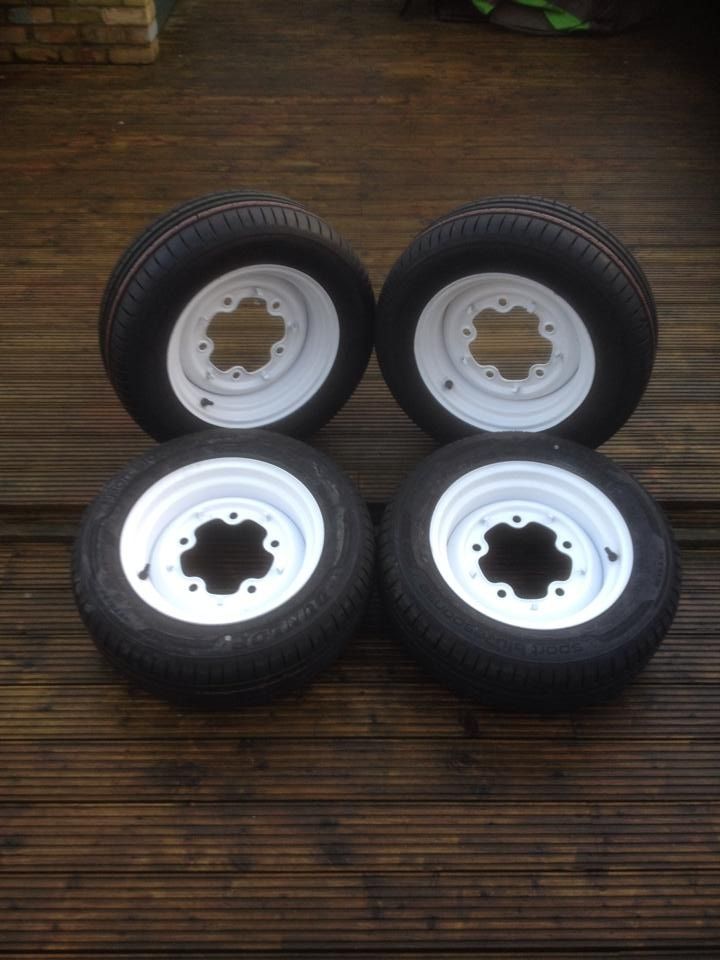 I wanted to do something a bit different with my tyres (tires)... I really love RWL tyres so decided my car will sport very simple Goodyears using a tredwear kit... I sanded the sidewalls smooth then added the kit!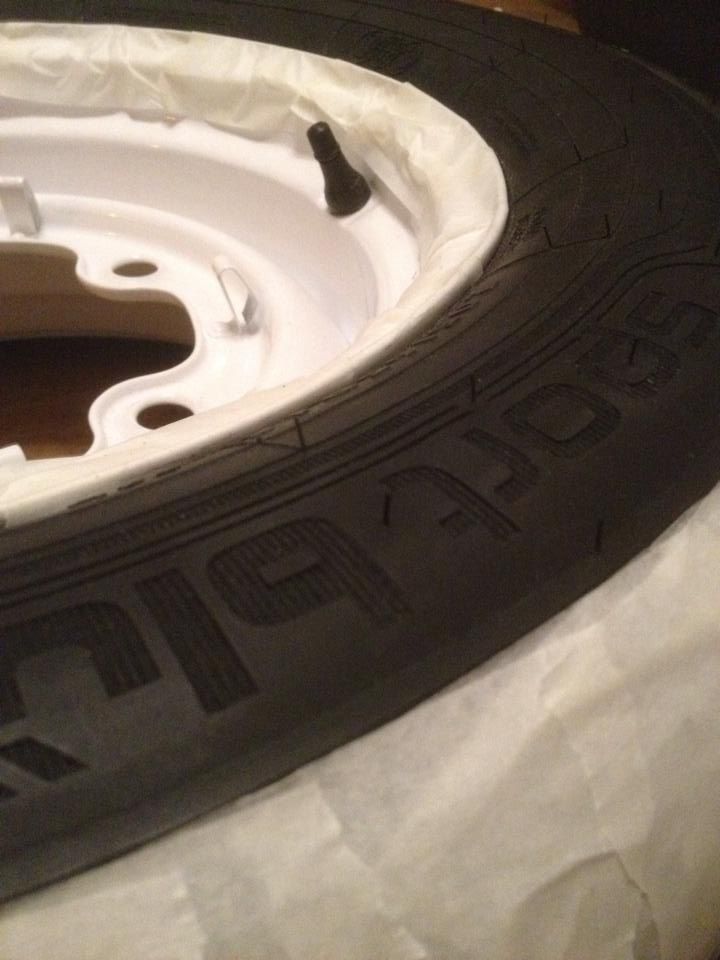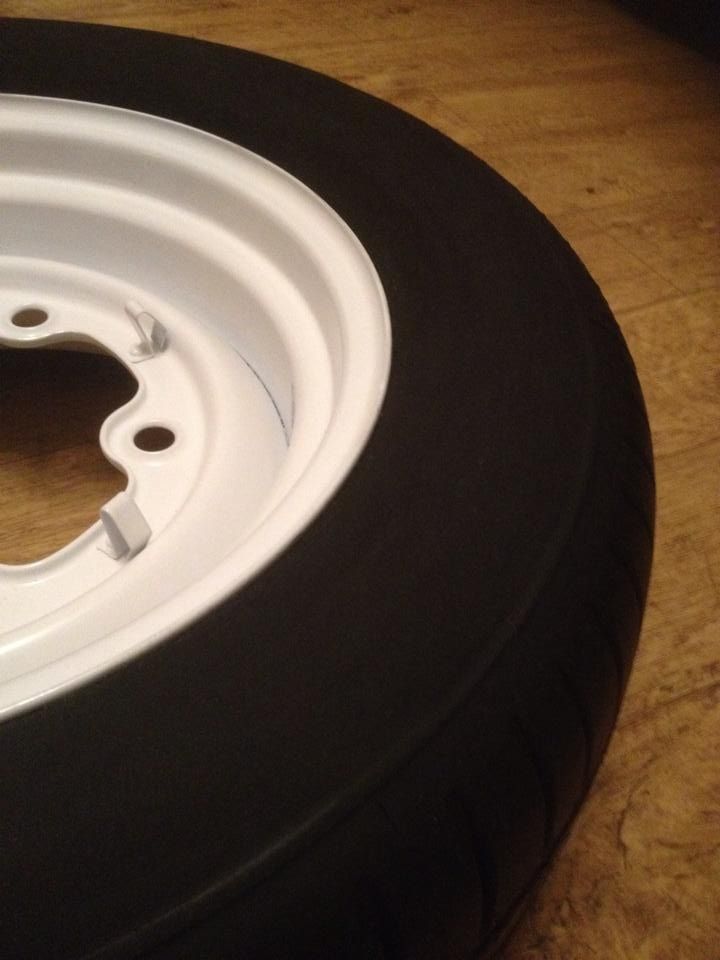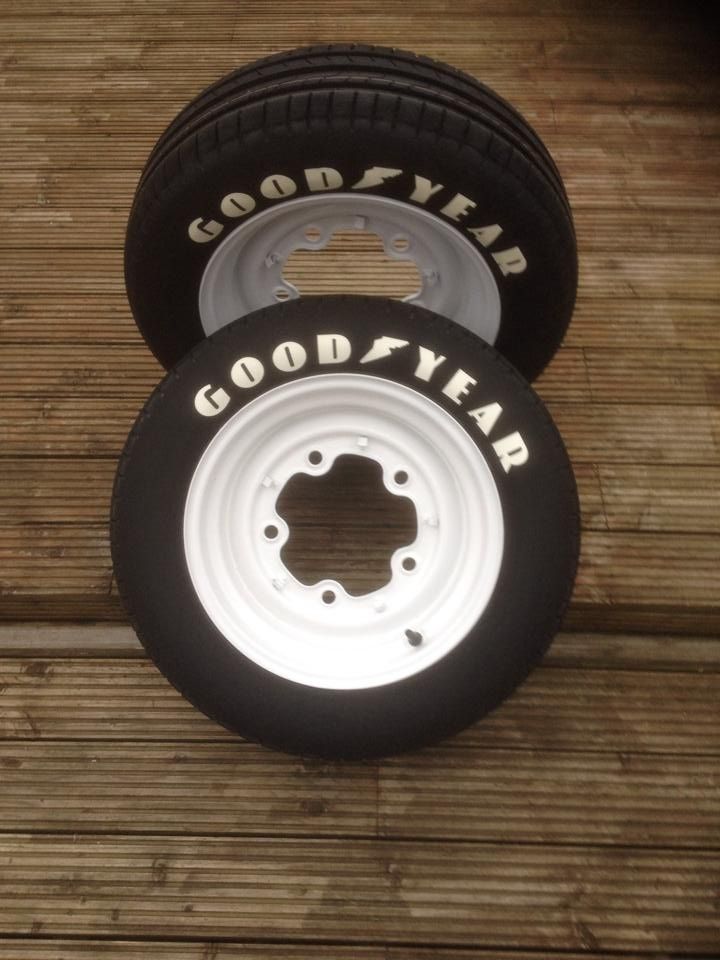 Obviously I had to test fit... Will look much better with the short axles and taken back to stock height...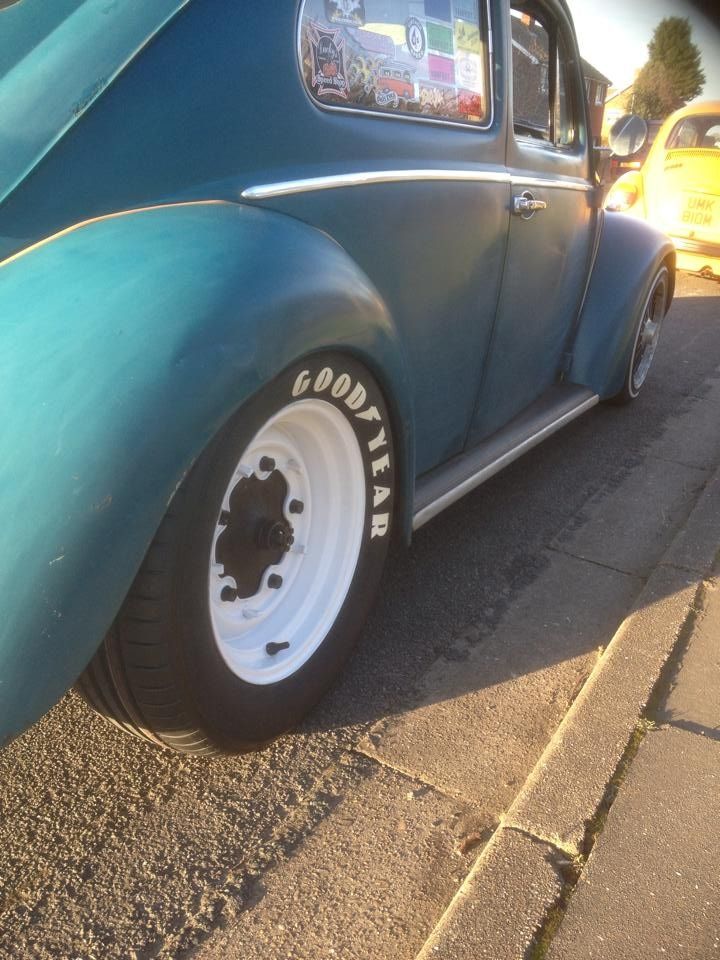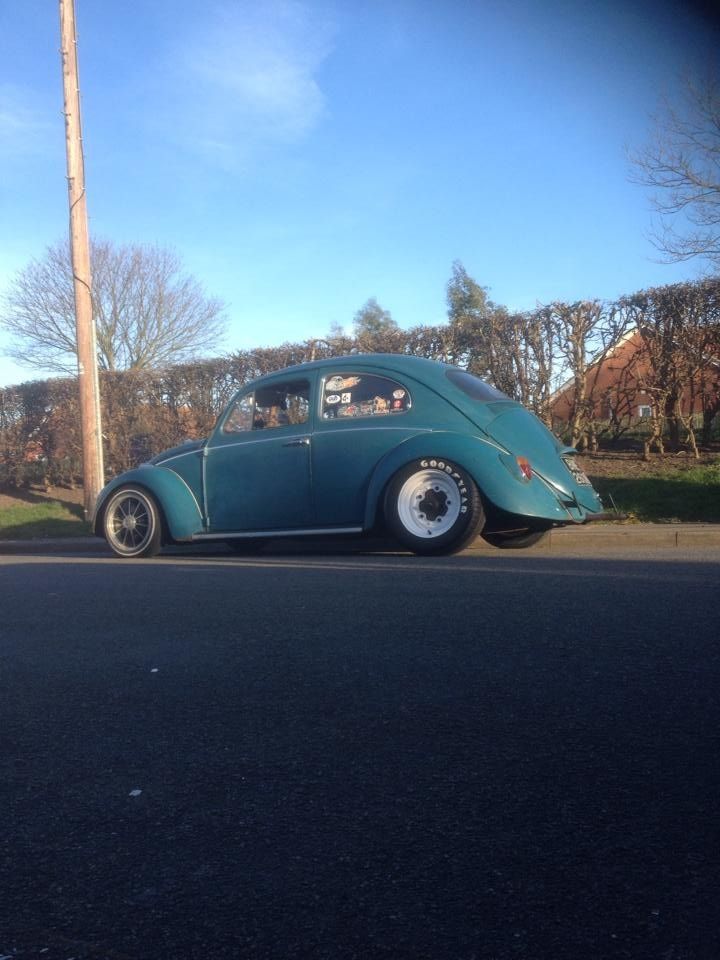 This brings me pretty much to now... This weekend I had a call from a friend who said he knew of a Golde Sunroof clip going crazy cheap...
I rented a van and after a 11 hour road trip I was in possession of this...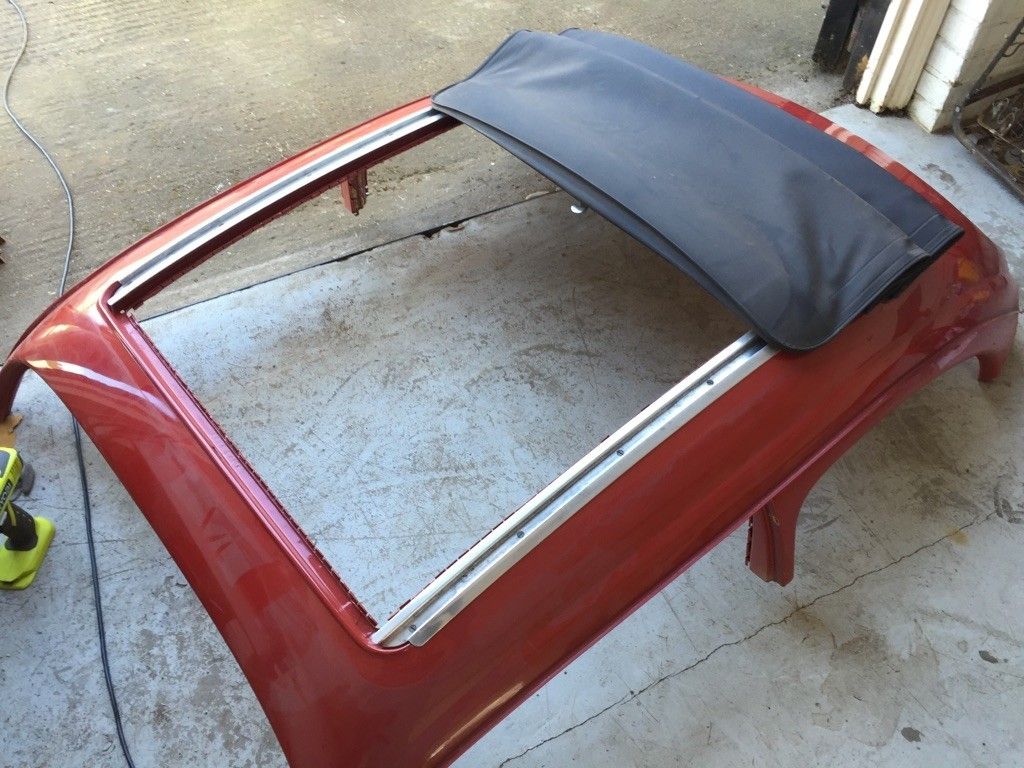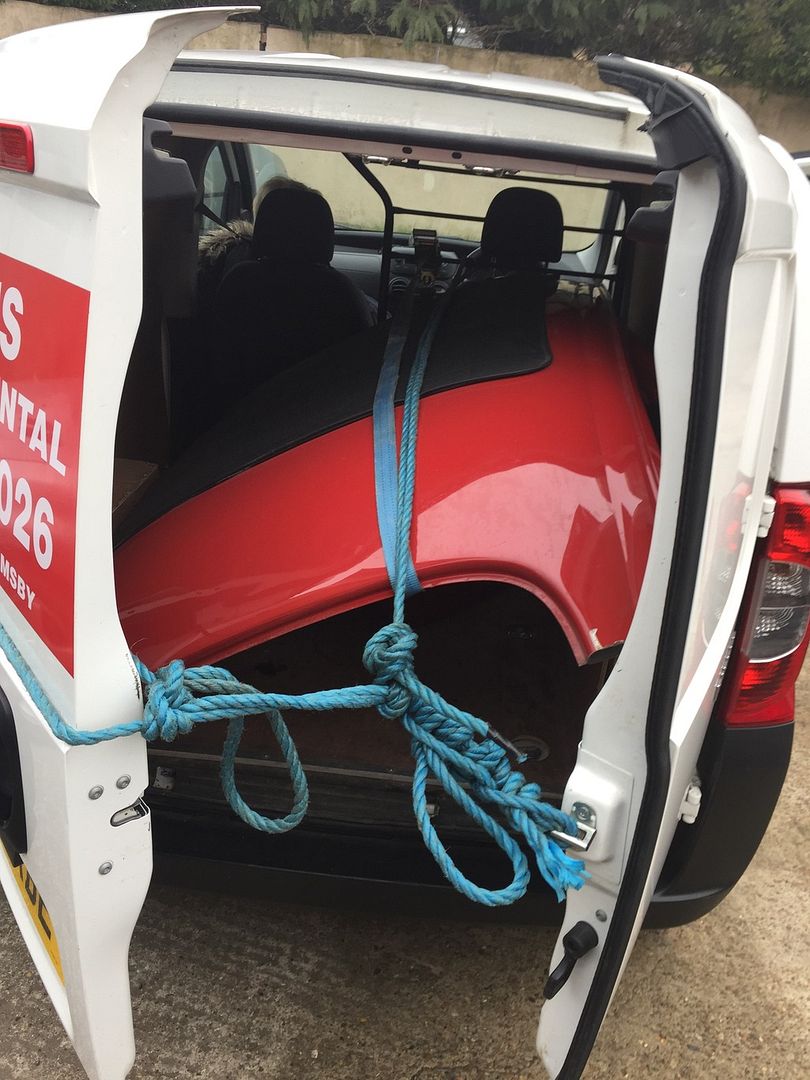 It only just fitted in the van... I was in such a rush to get it I forgot to measure it!
Back home after a long trip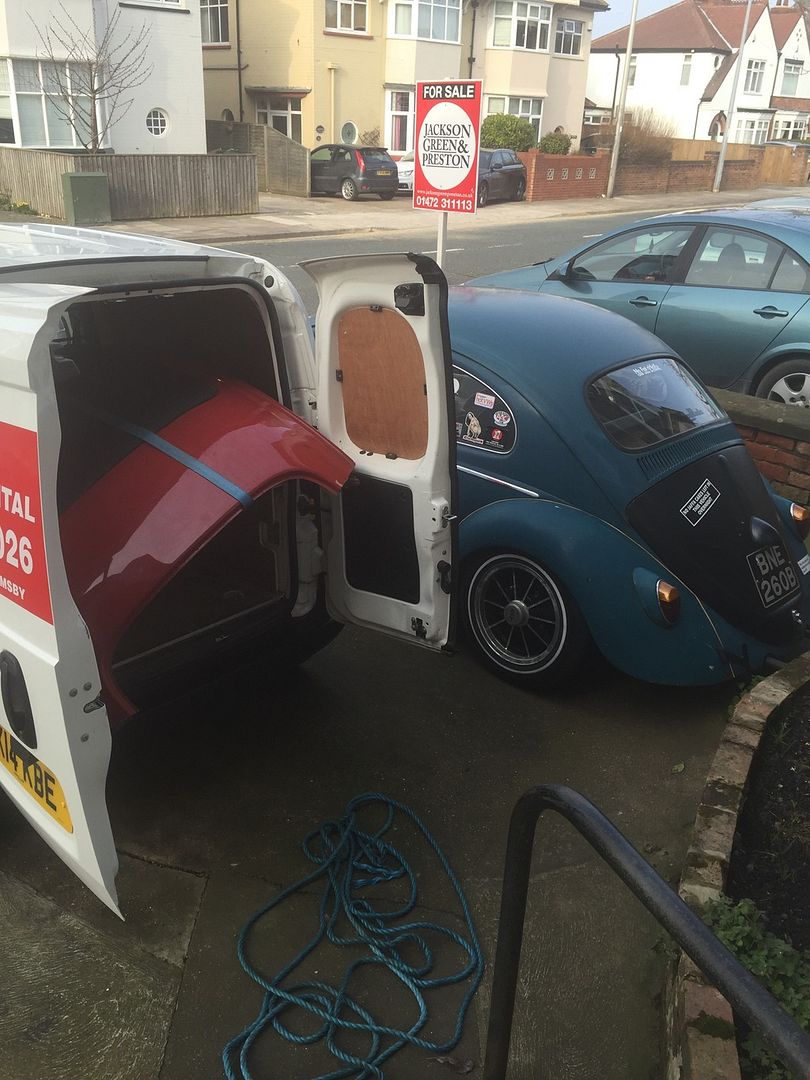 safely tucked away at home...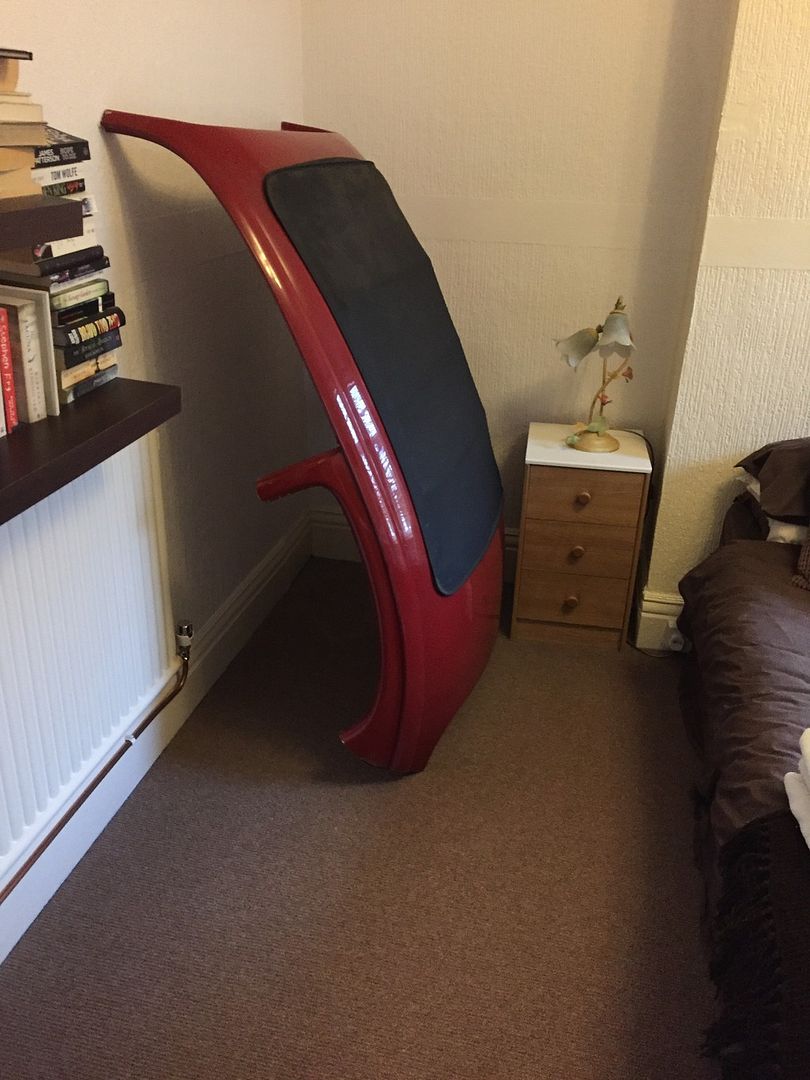 little detail shot...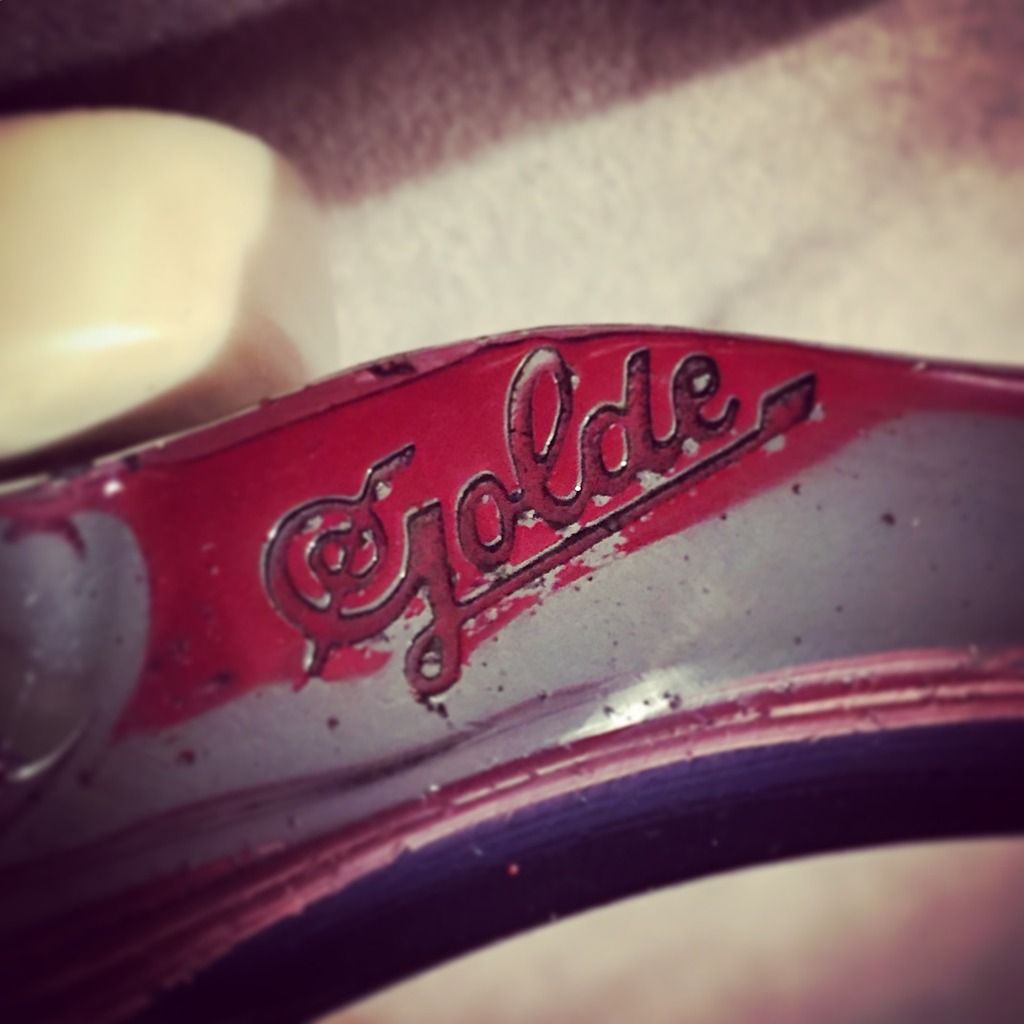 The car gets stripped down next week. Wish me luck I'll need it! I'll keep you posted with the progress