This past Saturday was fun, hot, and worth it. D23 was going on the whole weekend so the two Herbies decided to give D23 fans and Disneyland visitors a treat. Great to see many shocked faces and Disney fans waving while cruising Disneyland.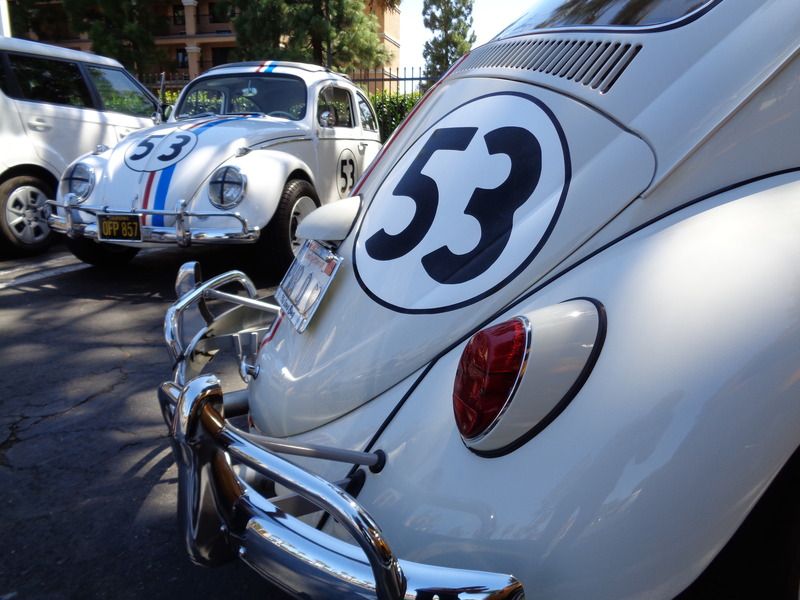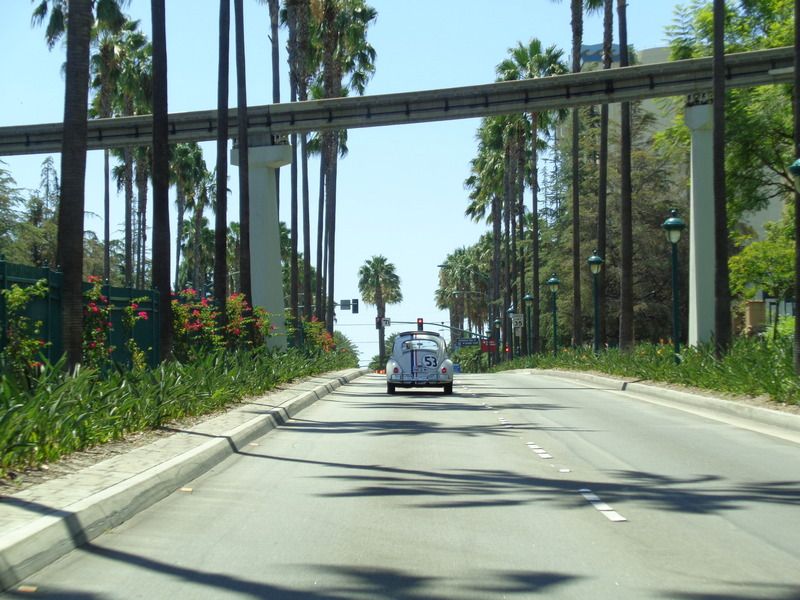 A visit at the Disneyland Hotel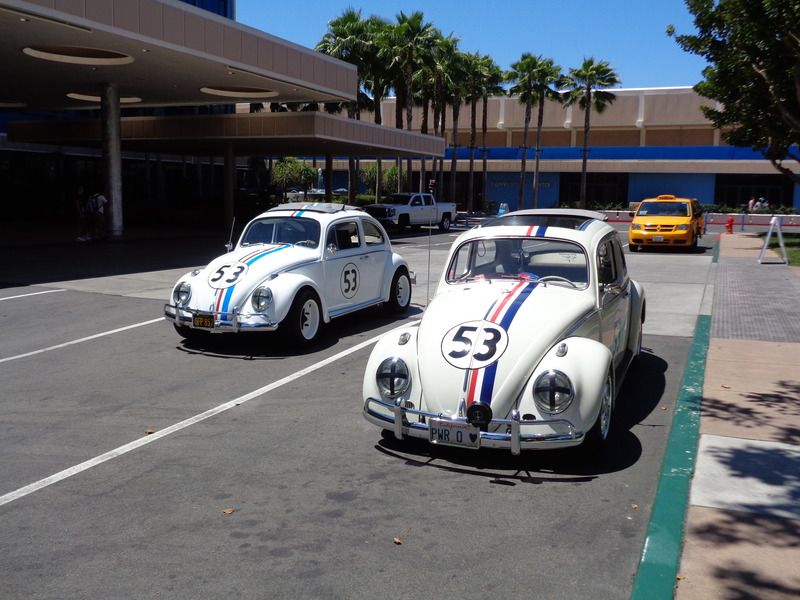 Original Autopia in the main lobby near Goofy's Kitchen plus a photo with Goofy.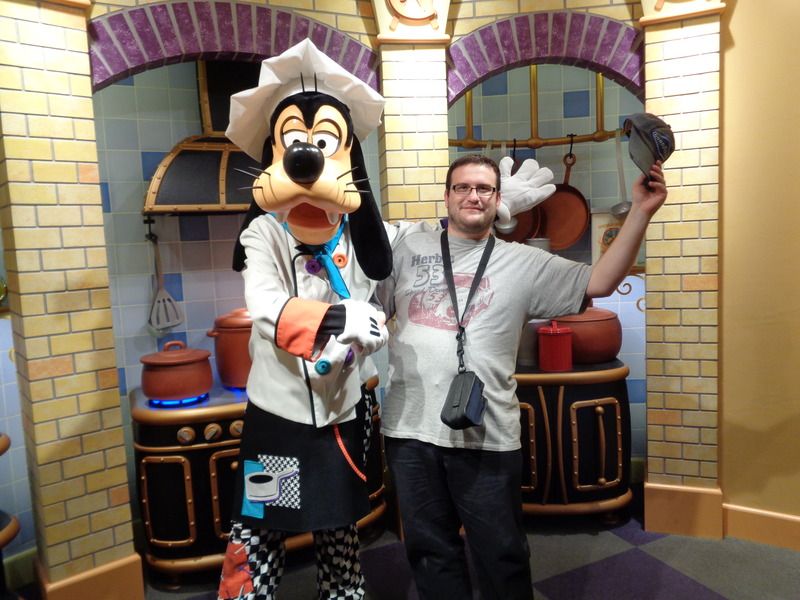 Camera died right when we're driving through D23.