So a couple weeks ago I had the opportunity to display Herbie at Wizard World St. Louis Comic Con at the Edward Jones Dome in Downtown St. Louis. It was really neat to be surrounded by fellow nerd brethren and to see loads of people excited to see, sit in and take their photo with Herbie. I also had the chance to meet Scott Velvet (who the boards founders are familiar with) and Dale Persch also showed up and helped run the booth on Saturday. I also got to meet and get autographs from Haley Atwell (Peggy Carter in the Marvel Cinematic Universe), Rick Cosnett (Eddie Thawne in CW's "The Flash") and Lyndsy Fonseca (waitress Angie Martinelli in ABC's "Marvel's Agent Carter"). My buddie Eli and I met and got our photo taken with famed voice actor Phil Lamar (who I know as the voice of John Stewart and "Static Shock" in the Bruce Timm animated DC universe) and I also scored a quick selfie with actor B.J. Britt from ABC's "Marvel's Agents of Shield." In all it was a blast to nerd out for a few days with good friends and mingle with some famous people.
Herbie on what is technically the 20 yard line for the St. Louis Rams...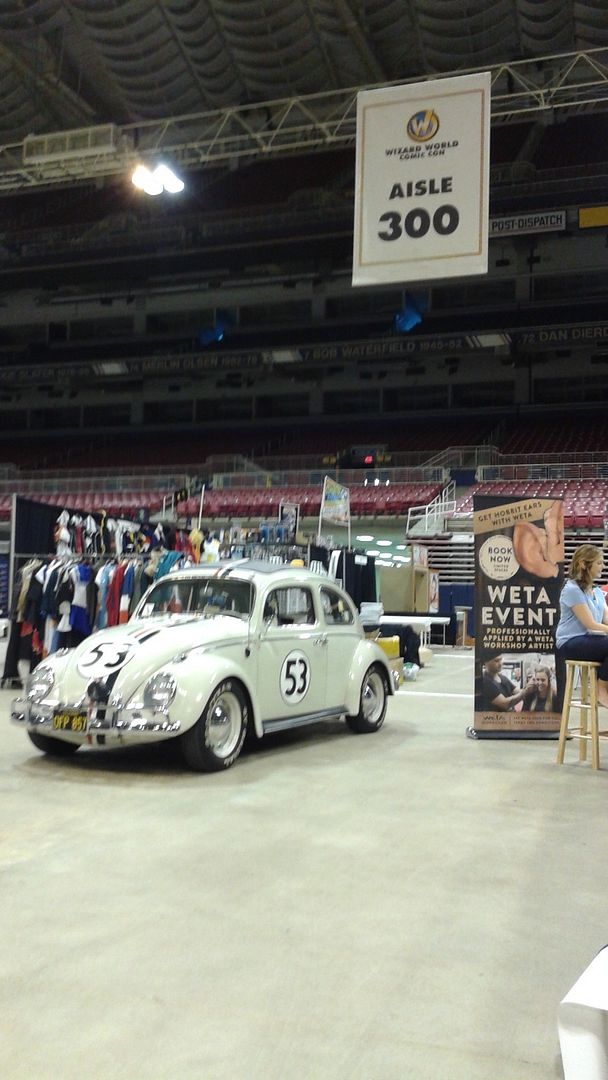 Myself, Scott Velvet and Herbie. Scott was a super nice guy and when he first walked up to my car he thought it was a real movie car!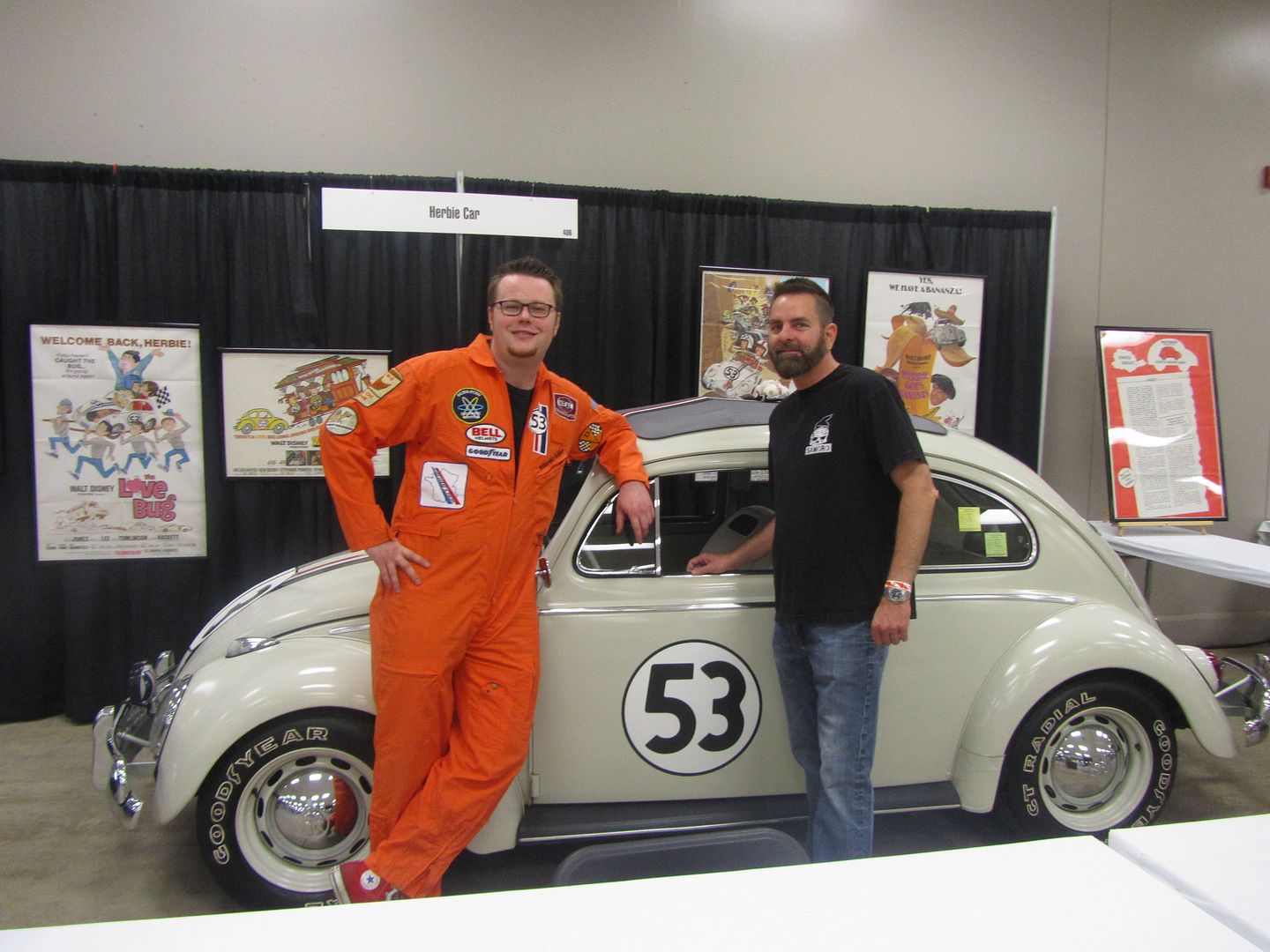 Scott brought along a couple cars from the Branson Star Car Museum. First the Mutt Cutt's van from "Dumb and Dumber..."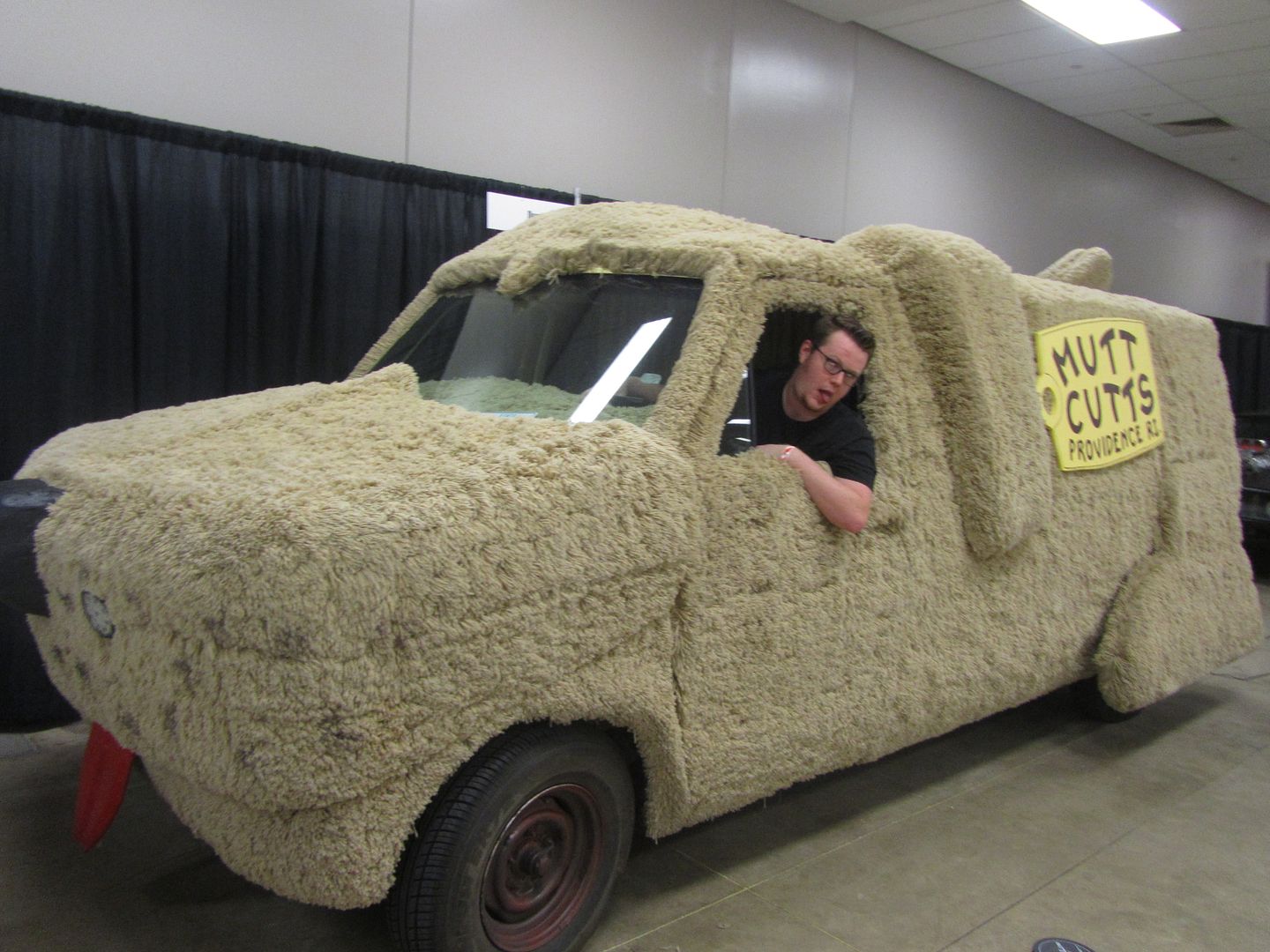 and one of the many chargers from the Fast & Furious Franchise. Scott told me that this car is from the 4th movie "Fast & Furious..."
Me, Dale Persch and Herbie...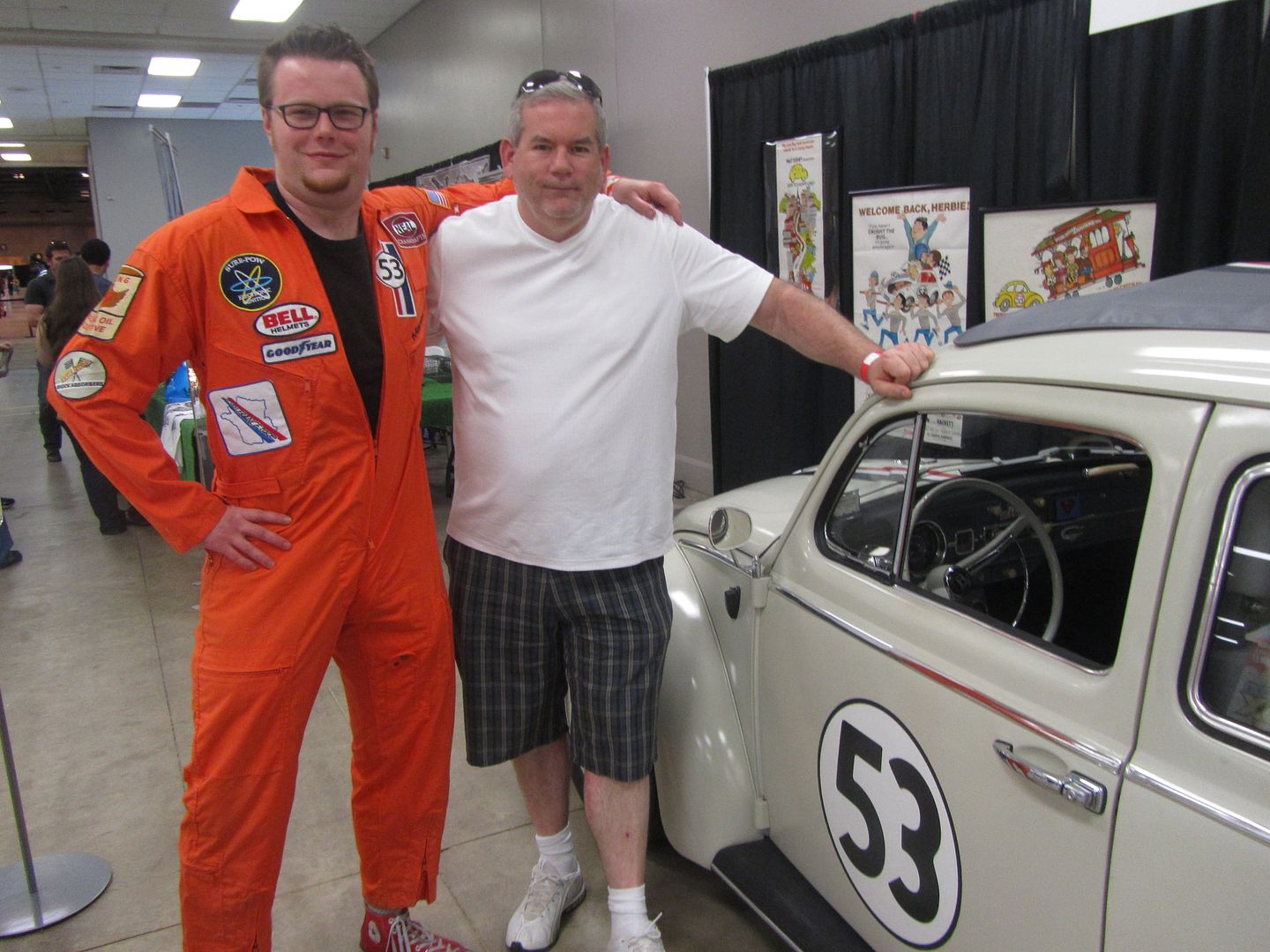 Some great cosplay. Ten & the TARDIS...
9, 10, 11...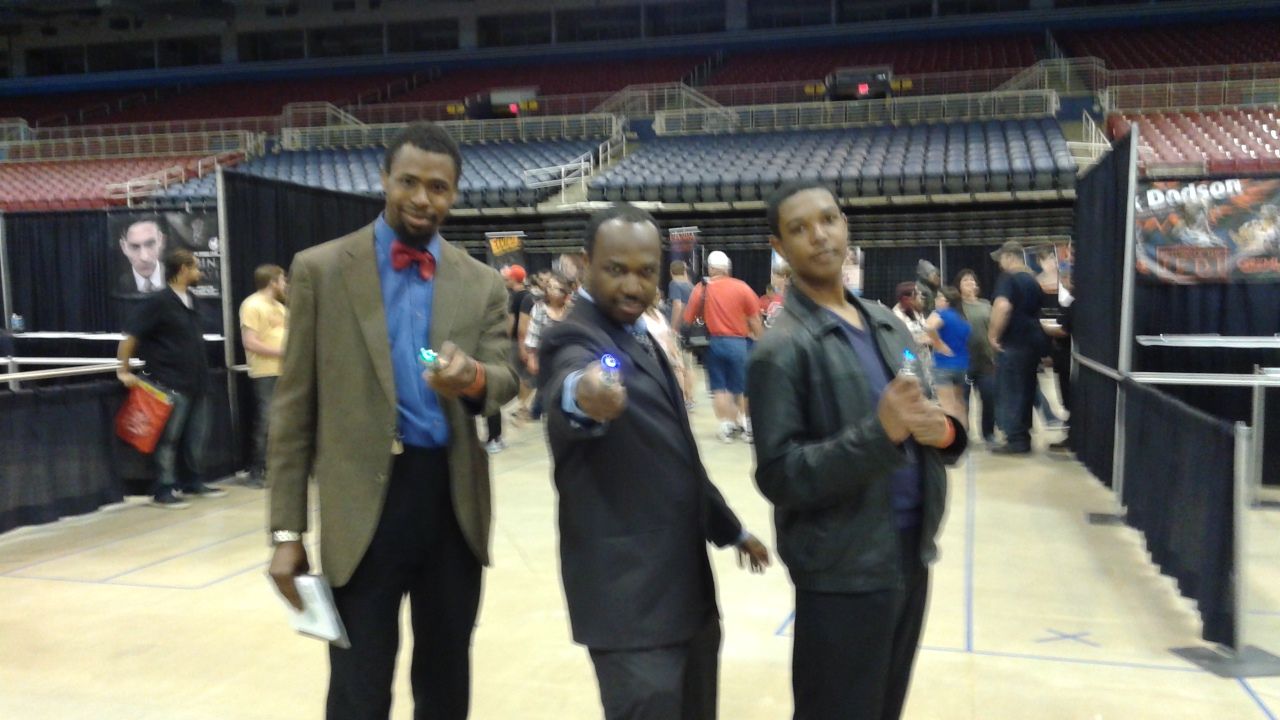 Me & #7...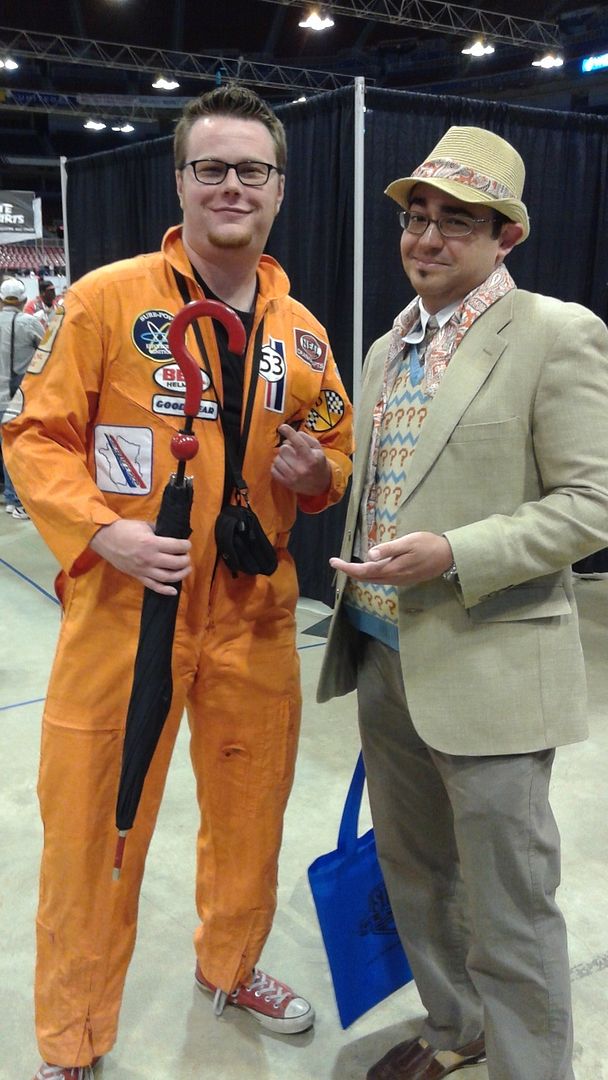 10, a Dalek and 4...
Peggy & Cap...
Han & Leah...
Me and Agent Coulson...
Velma and the Mystery Machine disguised as Iron Man...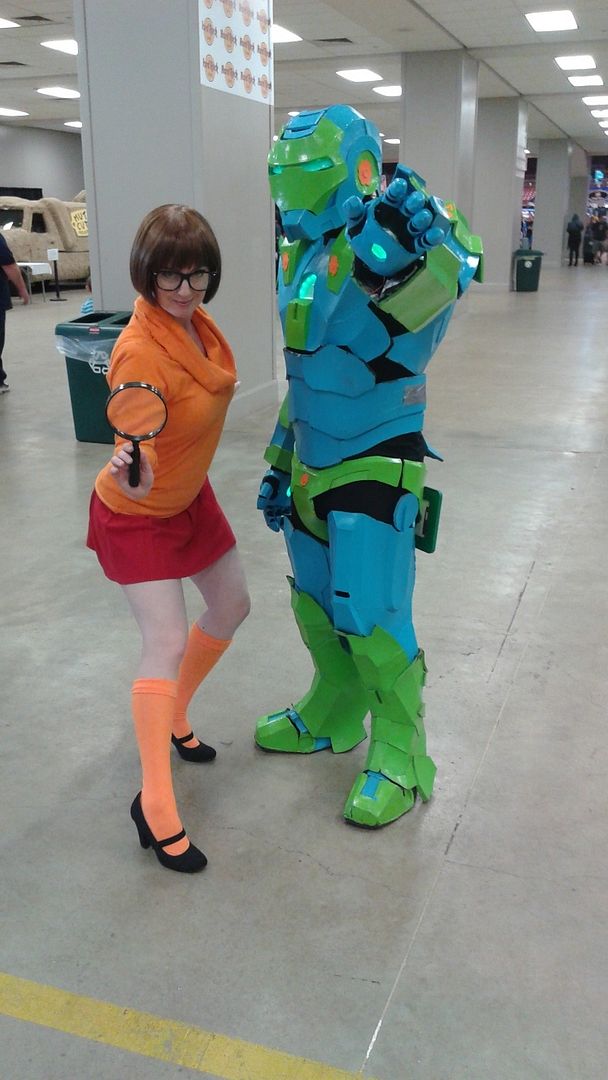 Me, Phil Lamar and my buddy Eli (as Indiana Jones)...
Me & actor B.J. Britt and Herbie in the background...
Herbie's booth...
In short it was a good time. If I can I'll try to do it again next year. Rest of my pics
here
.